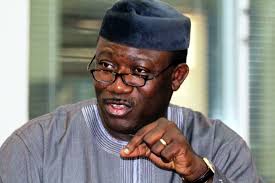 Nigeria will host miners from 22 countries at the 3rd annual Nigeria Mining Week scheduled for October this year in Abuja.
The event which will also host about 100 mine exploration companies and 40 exhibitors has as its theme: "Nigeria Mining Week: Enabling and Promoting Global Mining Practices Through Good Governance and Resources Mobilisation."
President of Nigerian Miners Association, Alhaji Shehu Sani, while addressing the press in Abuja on the preparations for this year's event, revealed that for the first time, the mining week will feature a mentorship programme, where genuine young miners would be paired with established miners for grooming.
According to Sani, "Our expectation this year is for the Nigerian Mining Week to be a one-stop shop for all miners, vendors, suppliers and all kinds of stakeholders to dialogue.
"We expect a critical assessment of the industry, progress, challenges and alignment of the global mining industry."
He also informed that there is going to be a matchmaking platform at the event which will provide a unique opportunity to sponsors, exhibitors, VIPs and to connect and organise meeting with key attendees using the business to business matchmaking platform.
"The mentorship programme is an opportunity for businesses to grow, and the initiative is part of our corporate social responsibility. We feel those who are already established in the sector should have the responsibility to nurture and mentor the young ones with genuine aspiration to grow in the sector. We hope that at the end of the event, mentorship candidates will be selected and groomed over time," Sani said.
Also speaking, Director, Mines Inspectorate, Ministry of Mines and Steel Development, Engr. Karnap Wuyep, promised support of the ministry for the event.
Wuyep who represented the Minister, Kayode Fayemi, said the present administration is committed to the development of the solid minerals sector as part of efforts to diversify the economy.
Business Development Manager, Spintelligent, Clarion Event, the event managers, Mr. Kudakwashe Tsingano, explained that the Nigeria Mining Week is the one event shaping the Nigerian mining landscape.
He said: "The success of this event is based on strong partnership and trust-based relationships with stakeholders."
Tsingano noted that the third edition of Nigeria Mining Week will open its door with privileged networking opportunities for serious  investors, mining operators, finance houses and multilateral investors as well as technology solutions providers who are seeking a new market and new clients for mineral exploration and extraction.
The event is organised by Miners Association of Nigeria in partnership with PwC. Nigeria Mining Week is an annual meeting place for every mining stakeholder in Nigeria and aboard.