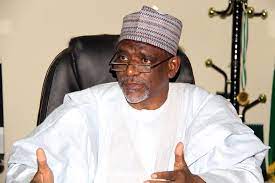 Nigerians spent a whopping $28.65 billion (about N11.9 trillion) on tuition and other fees in overseas institutions in 10 years.
This was disclosed by the Central Bank of Nigeria (CBN), which said the expenditure spanned 2010 to 2020.
According to CBN, the amount, among other variables, helped to pile pressure on the naira exchange rate.
Today, the naira exchanges at N415.50 to the United States Dollar.
The bank's document also frowned at the sum of $1 billion that Nigerians spend annually on medical treatment abroad, adding that Nigerians have spent $11.01 billion on healthcare related services over the past 10 years.
"Over the last 10 years, therefore, foreign exchange demand specifically for education and healthcare has cost the country almost $40 billion.
"As you may know, this amount is equivalent to the total current foreign exchange reserves of the CBN. If we were able to avoid a significant portion of this demand, the Naira would be much stronger today," it stated.
In a similar development, Nairametrics, a leading Nigerian online newspaper, recently reported that Nigeria and its corporates spent $55 billion on foreign expatriates for business, professional and technical services in the last 10 years.
This is not to mention Personal Travel Allowances (PTA) which took a total of $58.7 billion over the same period.
In fact, the CBN document highlighted that in the nine-month period between January and September 2019, the bank sold $9.01 billion to Nigerians for personal foreign travels.
According to the apex bank, in the 1980s and 1990s, "You would search hard before you can find parents who sent their children to primary and secondary schools abroad. Today, a sizeable amount of the foreign exchange request Nigerian banks receive for school fees are for primary and secondary school education, some of which are for neighbouring African countries,"  it lamented
All these, according to the apex bank, weakens the naira exchange rate while shoring up the dollar exchange rate.
Some analysts see the deplorable state of the naira exchange rate as a fallout of Nigerians' appetite for foreign goods which far outweighs the nation's dollar earning abilities.
Credit: Nigerian Tribune