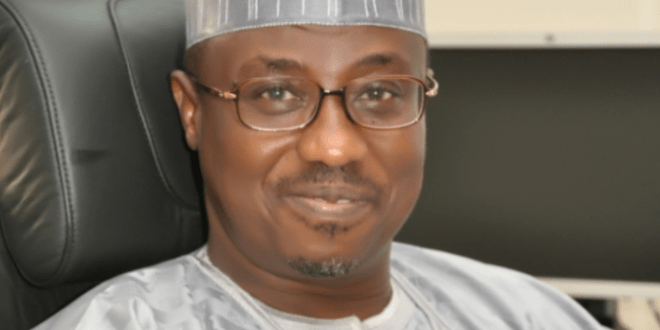 The Group Managing Director, Nigerian National Petroleum Company (NNPC), Dr. Maikanti Baru, on Friday said that the company would commence oil exploration along Gongola Basin.
Baru said this in Bauchi while delivering Abubakar Tafawa Balewa University (ATBU) pre-convocation lecture titled "Enhancing University-Industry Collaboration to support Nigerian Content Policy, Industrialization and Economic Growth".
Baru explained that the exploration would be conducted in collaboration with Abubakar Tafawa Balewa University, Bauchi, and Modibbo Adama University of Technology, Yola.
He said the partners were providing technical support in the area of environmental impact assessment.
"Soon, we shall start drilling exploratory wells in the Gongola Basin commencing with appraisal of the Kolmani River-1 discovery Field.
"This is one of the significant achievements of this administration within the last three years, especially on oil exploration activities," Baru said.
He said that Nigerian companies were now participating in oil and gas activities that were hitherto carried out by foreign companies.
"We now have Nigerians holding senior technical positions, proud owners of oil rigs and marine vessels, while spare parts hitherto being imported, are now produced in the country.
"For the first time, Nigerians are allowed to participate in bidding and lifting of oil and Nigerians now constitute half of the off takers.
"We want to develop domestic in-country value addition capacity capable of transforming Nigeria to self-reliant exporter of refined products, energy, power, oil and gas services," the GMD said.
He said that educational advancement would continue to play key role in sustaining the gains of the Nigerian content policy.
"Universities will assist through the production of highly skilled manpower and research outcomes that can help the industry remain profitable and grow in spite of the stiff competition and increased economic uncertainties.
"There is cogent need to also realign the objectives of our educational pursuits to reflect the progress and challenges of the 21st Century economy, which is technology and innovation.
"The Nigerian university system, compared with those in developing countries, has fallen short of the progress required to support sustainable and economic growth," Baru stated.
According to him, without effective synergy between Universities and industry, Nigeria's technological and economic progress will continue to stall, while other countries move forward.
"Nigerian university system rose from 30 universities in the 1980s to 162 universities in the last four decades but without cogent alignment," Baru observed