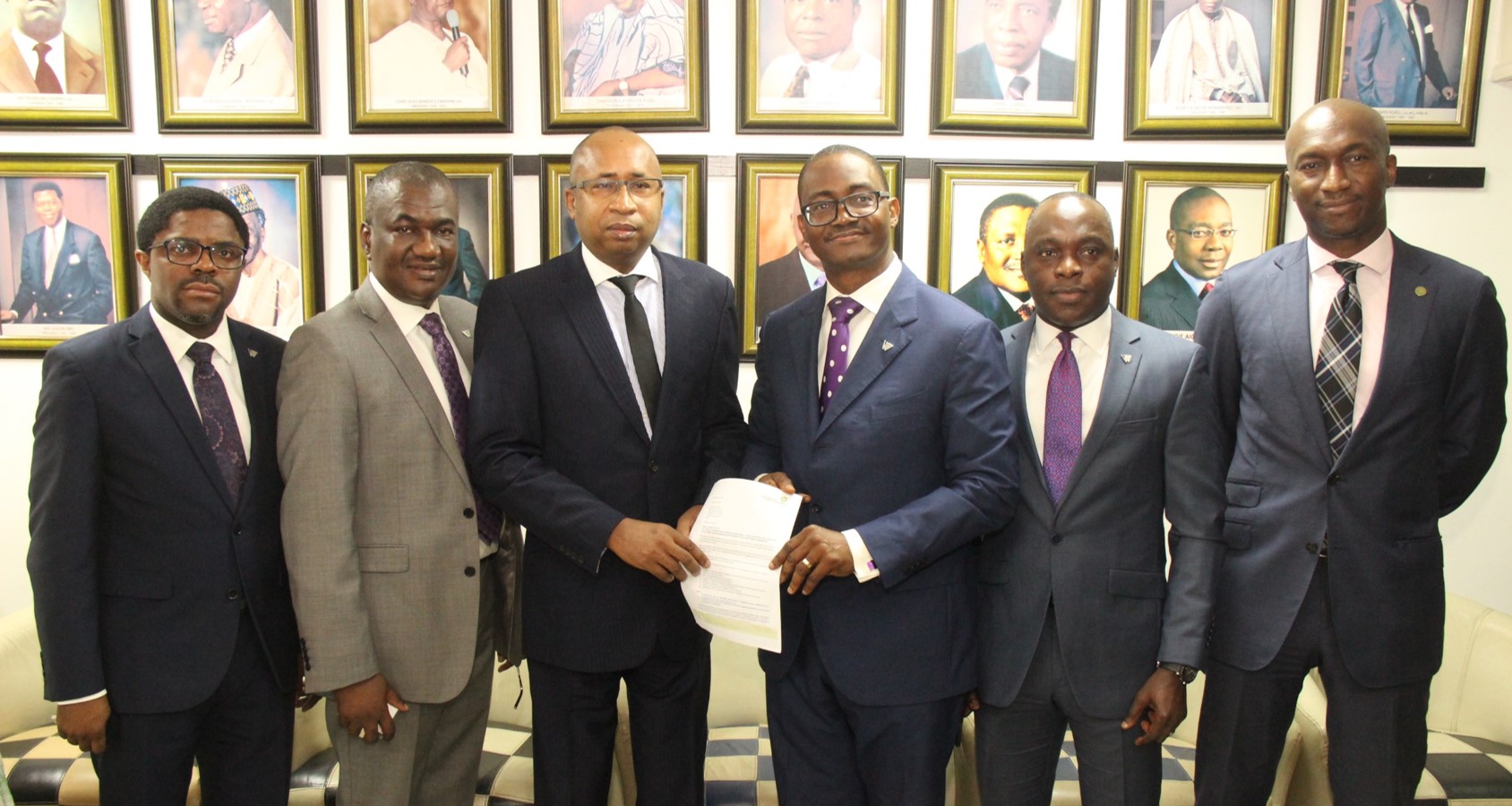 The Nigerian Stock Exchange (NSE) today listed by introduction, Wema Bank's N6,295,000,000 Series 1:7-Year 18.50% Fixed Rate Bond Due (2023) under the bank's N50 billion Wema Funding SPV Plc Debt Issuance Programme.
Commenting on the listing, Chief Executive Officer, NSE, Oscar N. Onyema, OON, said: "We are pleased to be listing the Wema Fund SPV PLC bond, a further affirmation of our unique platform to help businesses access capital. Despite the challenging macro environment, this bold step by Wema Bank is indeed commendable as only businesses that continue to execute on their strategy will be at a vantage position to benefit when the economy rebounds"
Speaking at the Bond Listing ceremony, Managing Director of Wema Bank, Segun Oloketuyi, noted that the bank's turnaround plan which began in 2009 is now in its growth phase, hence the raising of tier II capital to ensure availability of long-term capital to support growth. "We remain committed to our growth plans and to constantly upgrading our services to give our customers a delightful banking experience," Oloketuyi said.
The Wema Bank MD also highlighted the importance of listing Wema SPV bond on the NSE platform. "The Nigerian Stock Exchange provides a unique platform which enhances the liquidity of bonds traded on it. Thus, bondholders can easily monitor the value of their investments," he said.
The Bonds issued will be used to fund the acquisition of the relevant Wema Bonds issued by Wema Bank Plc and FGN Bonds (where applicable) issued by the Debt Management Office. Gross proceeds of the Bonds under the Programme is factor to purchase Wema Bonds from the Sponsor pursuant to the Master Bonds Purchase Agreement entered into between the Sponsor, the Issuer and the Trustee, and/or FGN Bonds issued by the Federal Government of Nigeria. Qualinvest Capital Limited is the Sponsor/Lead Stockbroker and Union Capital Markets Limited is the Joint Stockbroker to the Listing of the Bond on The Nigerian Stock Exchange.
The Nigerian Stock Exchange services the largest economy in Africa, and is championing the development of Africa's financial markets. The Exchange offers listing and trading services, licensing services, market data solutions, ancillary technology services, and more. The Nigerian Stock Exchange continues to evolve to meet the needs of its valued customers, and to achieve the highest level of competitiveness. It is an open, professional and vibrant exchange, and the Entrepreneurial Growth hub of Africa. The Nigerian Stock Exchange aspires to be Africa's foremost securities exchange, connecting Nigeria, Africa and the world.