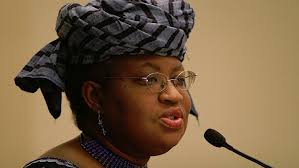 Social media platform Twitter has appointed former Nigerian Finance Minister Ngozi Okonjo-Iweala who served in the administration of former President Goodluck Jonathan, and former World Bank Chief Robert Zoellick as directors.
As Marjorie Scardino the first female board member who joined Twitter in 2013 will be stepping down for personal reasons, Twitter reshuffles it's board members.
"We're adding Ngozi (@NOIweala) and Bob (@authorzoellick) to the Twitter board. Welcome! Sadly we're also saying farewell to our friend Marjorie (@marjscar). She's been an amazing advocate for journalists everywhere, and pushed us constantly to better inform people. Thank you M.
Omid Kordestani, Executive Chairman of Twitter says,"Ngozi and Bob are distinguished leaders with unparalleled global perspective and policy expertise, We are confident they will be incredible assets to Twitter as we continue to focus on driving transparency and making Twitter a safer, healthier place for everyone who uses our service.
Okonji-Iweala is happy to be working with Jack Dorsey CEO and Co-founder of Twitter and the Twitter team, she expresses her joy in this tweet below, she says "Twitter is a powerful platform that continues to be used as a strong connector for the global community, and I 'm thrilled to be a part of the team.
"As we strive to build a better world for tomorrow, Twitter can amplify messages and drive critical conversations around today's most important issues. I look forward to partnering with Twitter's talented directors and leadership team as we work to leverage the power of Twitter for good."