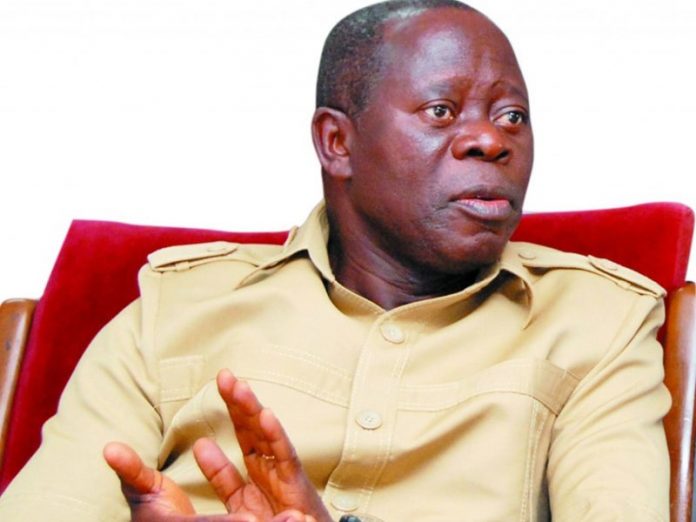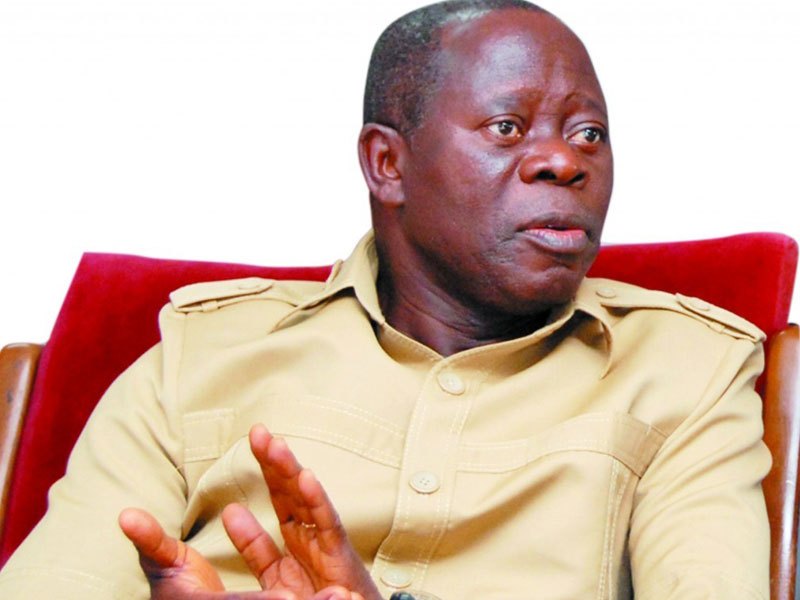 National Chairman, All Progressives Congress (APC), Adams Oshiomhole; Senate President Bukola Saraki.
The National Chairman of the All Progressive Congress, Comrade Adams Oshiomhole, has threatened to sue the Senate President, Bukola Saraki, if he failed to mention one aspirant that gave him money to influence his decisions.
Saraki had said the former governor of Edo State had no moral grounds to remain in office for allegedly receiving monies from some persons to influence the decision of the National Working Committee in their favour.
But Oshiomhole in a statement by his Chief Press Secretary, Simon Ebegbulem, described the attack on him by the Senate president as unwarranted, pathetic and irresponsible resort to petty politics.
According to him, Saraki as a usurper of and pretender to the position of senate president, has no moral grounds to call for his resignation as national chairman of the APC.
Threatening to sue the Senate president, he challenged him to mention one aspirant that allegedly gave him money.
The statement said, "It is sad that Saraki, who just woke up from slumber occasioned by his crushing defeat at the Port Harcourt presidential primary of his party, could degenerate to such a low level.
"It is equally sad, but not unexpected, that Saraki, who is politically drowning, would make such libelous comments against the national chairman of the APC. And I challenge Saraki to mention one name of an aspirant that gave money to the National Chairman or we file a legal action against him.
"Whereas the basis on which he made those comments was tenuous and unjustifiable, it is on record that Saraki has been in the eye of investigations by the EFCC and the ICPC for sundry cases of corruption.
"That is the same man that has taken it upon himself to question Comrade Oshiomhole's credibility."
"We challenge him to mention one person who has claimed that he gave money to Oshiomhole to influence him and the decision of the party's national working committee in the just-concluded primary elections.
'We insist that Saraki with his kind of prebendal politics is nothing but a monumental disgrace to the nation's democracy."