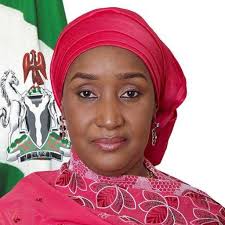 National Commission for Refugees, Migrants and Internally Displaced Persons (NCFRMI) has revealed that 200,346 Nigerians fled the country in 2016 and were granted refugee status in neighboring countries, revealed Federal Commissioner, NCFRMI, Sadiya Farouq, on Thursday.
Farouq, also said no fewer than 36,000 others arrived in Europe by sea.
"Nigerian youths continue to leave the country in droves for destinations unknown in their quest for greener pastures. While some fortunate ones have relocated abroad, some unfortunate ones die on the journey, with many others trapped in transit."
"In March 2017, there were 1, 899, 830 internally displaced persons in Nigeria due to various insurgencies and environmental disasters. For these reasons, about 200, 346 Nigerians fled in 2016 alone and were granted refugee status in neighbouring countries of Cameroon, Chad and Niger," she said at a consultative forum on Global Compact for Safe, Orderly and Regular Migration, in Lagos.
Farouq said the Federal Government through the NCFRMI in partnership with the International Organisation for Migration, the United Nations High Commissioner for Refugees, the International Centre for Migration Policy Development, Swiss Agency Development Cooperation and the European Union, had commenced consultations with relevant stakeholders to curtail illegal migration in and out of the country.
She explained that the process is as a result of the adoption of the New York Declaration for Refugees and Migrants in 2016 which provided a platform to develop a Global Compact for Safe, Orderly and Regular Migration, with member states tasked to commence the process of developing GCM at national, regional and continental levels through a consultative forum.