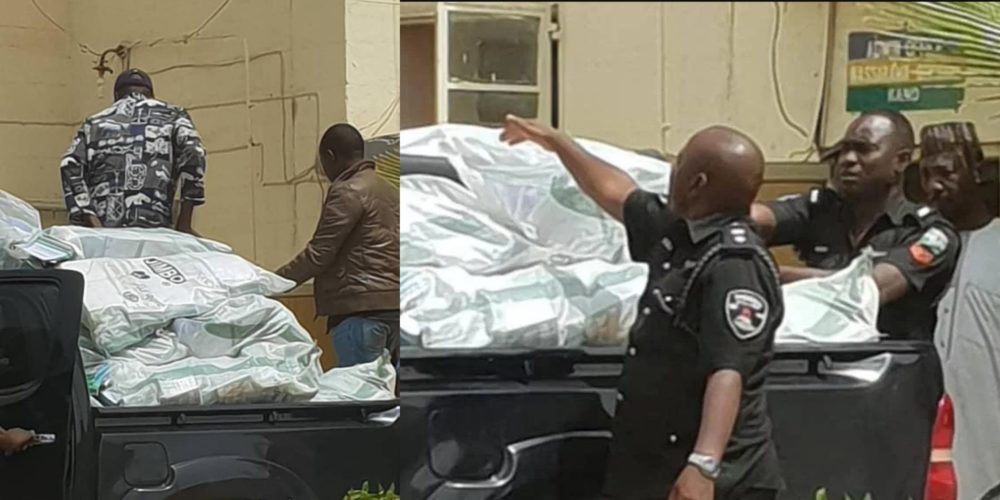 Two persons in possession of 14 sacks containing ballot papers were arrested in Kano state on Thursday.
Shortly after their arrest, there were reports that the ballot papers were thumb-printed for the All Progressives Congress (APC).
But Haruna Abdullahi,  spokesman of the Kano state police command, denied the report, saying the ballot papers were specimen.
He said the suspects were apprehended with the consignment loaded on a vehicle heading to Jigawa from Kano.
"Let me categorically state that the ballot papers are not thumbprinted and not real. They are just specimen used to enlighten voters in Jigawa state," he said.
Abdullahi added that the suspects said the ballot papers were in transit to Dutse, Jigawa capital, with the intention to distribute them to the rural areas for election enlightenment.
The spokesman said that the two suspects were under interrogation.