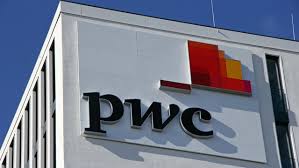 Leading professional services firm, PwC Nigeria has again hosted its annual Capability Enhancement Workshop for journalists.
The one day workshop which held in Lagos, had participants from across both traditional and new media platforms. It featured insightful presentations on various topics by subject matter specialists with the aim of building the capacity of journalists and enhancing their ability to execute their duties effectively while also better positioning themselves to take advantage of future opportunities.
The annual workshop which is now in its fifth year, with over 300 journalists benefitting from the training over the years, is a major component of PwC's Corporate Responsibility strategy. It was instituted in recognition of the very important role of the media in society and in particular, the role that the media in Nigeria has and continues to play in informing and educating the public.
"Our support for the media through this workshop and the media excellence award is in line with our purpose which is to build trust in society and solve important problems," said Taiwo Oyedele, Partner and Head of Tax and Regulatory Resources, PwC Nigeria.
"It is a demonstration of our strong belief that for the Nigerian people to enjoy good governance, the media must perform its role optimally and professionally and this is reflected in the quality of reporting, in the capacity of individual journalists to carry out research and investigations, in the independence of editorial judgments, and in their ability to use technology as an enabler."
This year, the organiser took a poll of the workshop participants at the point of registration, to come up with the topics discussed at the session.
The presentations at the workshop included a session on "Technology & Data Journalism: Using Data to transform story telling" facilitated by Victor Olorunfemi- Manager and Tax Technology lead, PwC Nigeria. The session demonstrated the power of technology and data in enabling journalists tell insightful stories including the tools and sources of relevant data.
Editor of BBC Pidgin, Adejuwon Soyinka, facilitated a session on "Investigative Journalism" during which he shared his experience on recent reports including Sweet-Sweet Codeine and the unravelling of killings by Cameroonian troops in northern Cameroon.
The two other sessions included one by Esiri Agbeyi, a partner at PwC Nigeria on "Preparing for the future: Savings & Investments Strategies". She shared with participants tips that would help them rise above their meagre remunerations, save and make investments that will enable them live a better life while securing their future.
The last session on The Press Council Bill which was facilitated by Moshood Olajide, Partner and PwC Nigeria's General Counsel discussed implications of the provisions of the proposed law on journalists and the practice of journalism in Nigeria.
The capacity enhancement workshop precedes the award galanite for the announcement of winners of this year's PwC Media Excellence Awards, which is scheduled to hold on Friday 5 October 2018 at the Oriental Hotel, Lagos.