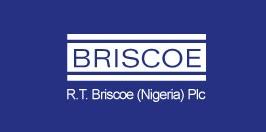 Introduction
As can be determined by our analysis of its audited reports, the 2016 financial year was a dismal one for the company. It was unable to step up the level of its business activities, earned an even lower revenue and then made losses rather than profits. It therefore had decline ratios and losses instead of profitability ratios. It is however important to note that while the company's results were terrible, the losses recorded were not as bad as those of the prior year.
We predict that the 2017 financial year will be a crucial one for the company, and will help to determine if it will return to profitability in the future or not.
Core operations
RT Briscoe had a relatively terrible year in 2016 operation-wise. First to experience a decrease was the company's gross earnings. Gross earnings for the year stood at N9.81 billion, and this was about 17.6 per cent lower than the N11.9 billion recorded in the preceding year. This 17.6 per cent decline rate is as compared to a decline rate of 42.9 per cent in 2015.
Because direct costs grew more slowly than the rate at which turnover did, the company actually recorded a gross profit that was slightly higher than that of the preceding year. The problem came from the company's ability to handle impairment loss, selling and distribution expenses, administrative expenses, and finance costs.
After deducting these from the gross profit, RT Briscoe was left with a pre-tax loss of N2.8 billion, 34.7 per cent better than the N4.29 billion pre tax loss recorded in the erstwhile year. While this may seem a positive thing, it is important to note that the company still made losses, although the losses were milder than that of the prior year.
The case was the same for after tax profit, with the company recording milder losses in 2017 than it did before.
Instead of an earnings per share, there was a loss per share of 247 kobo, as compared to a loss per share of 355 kobo in the prior year.
Profitability ratios
Because of its losses, the company recorded negative profitability ratios during the course of the yeas, in continuation of the preceding year's trend. Loss margin for 2016 stood at 28.5 per cent, as compared to 36.1 per cent in the preceding year. What this means is that a lower N28.50 loss was made for every N100 earned in 2016, better than a loss of N36.10 in 2015.
Return on assets (ROA) followed a similar pattern. Loss on assets for the year was 31.5 per cent as compared to a loss of 30.8 per cent in 2015, meaning that every N100 worth of assets deployed contributed N31.50 to the pre-tax loss for the year, higher than loss of N30.80 recorded in 2015.
Also, loss on equity (ROE) was 95.6 per cent in 2017, meaning that every N100 worth of equity employed contributed N95.60 to the after-tax loss in 2016.
Other ratios
Because RT Briscoe' shareholders' funds was negative, it could not finance any portion of its total capital. The company had a capital adequacy of negative 98.4, as compared to a capital adequacy of 0.77 in the previous year.
A common feature of the manufacturing industry for the 2016 financial year is that most companies had high current ratios, having the ability to meet short term liabilities with short term assets. RT Briscoe was one of the exceptions to this rule with a current ratio of 0.35 times, lower than 0.67 times in the erstwhile year.
The company had a debt to equity ratio of negative 4.02, as compared to a debt to equity ratio of negative 349.50 in the prior year.
Sustainable growth
For the review year, the company recorded an after tax loss of 2.82 billion, and could of course not pay dividend, just like it was unable to pay any dividend in the prior year. Retention ratio therefore 1, same as it was in 2015.
Meanwhile, loss margin for the year was 28.5 per cent, a little down from a loss of 36.1 per cent before. This means that the company was able to get a loss of N28.50 from every N100 sales made in 2016, as compared to N36.10 in the prior year.
Asset turnover was 1.1, while asset equity ratio was a negative 3.02 times.
The company recorded a sustainable growth rate of negative 94.9 per cent in 2016, meaning that it had the no capacity to grow at all using on the resources it generated. It of course, did not grow at all.
Unique strategies
While its 2016 financial year was not in any way great, RT Briscoe has been a leading provider of automotive products, industrial equipment and real estate since 1957.  Driven by quality, Briscoe has sustained its people-first approach to become a truly diversified company that always adds value to the consumer and has a product portfolio that includes some of the world's most-recognised and widely respected automotive and industrial equipment brands.
Conclusion
The 2017 financial year will be a determining one for the company. It will help to determine if this is a company that can turn its situation around and aim for profitability in the long run or not.
*Source: RT Briscoe's 2016 financial report