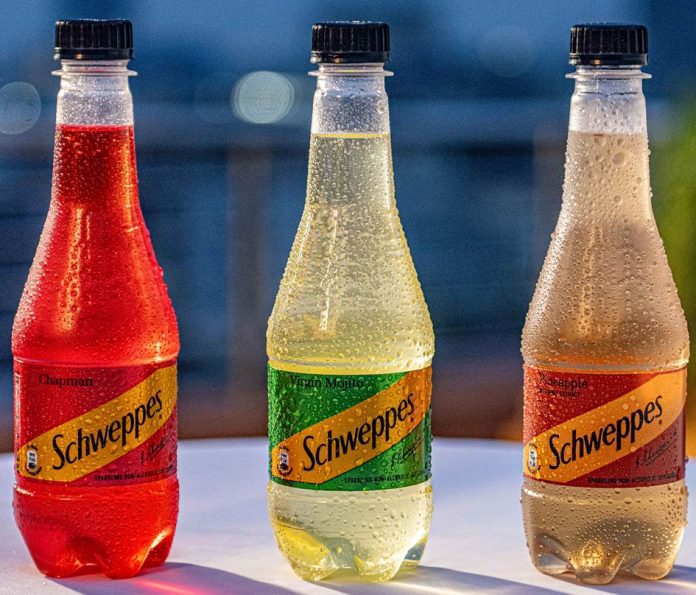 Schweppes, an iconic global brand from the stable of  Coca-Cola, is making a triumphant entrance with an exciting transformation: an elegant 40cl PET bottle with three dazzling variants to the forefront, offering consumers an extraordinary way to savor the distinct and invigorating flavor that Schweppes is celebrated for.
The three variants – Mojito, Chapman, and Pineapple with malt extract – is now available for consumers on the move and at various retail outlets.
The brand has additionally introduced Ebuka Obi-Uchendu and Sharon Ooja, recognized as two of Nigeria's most esteemed social figures, as its Brand Ambassadors. Together, this dynamic duo is set to steer Schweppes to extraordinary achievements as part of the "Born Social" campaign. Ebuka and Sharon will cast a radiant spotlight on Schweppes like never before, showcasing it from just a refreshing beverage – Schweppes embodies a premium refreshing experience at home, with friends, at work or on the go.
Yusuf Murtala, the Marketing Director at Coca-Cola Nigeria, shared his enthusiasm for Schweppes' revitalized appearance, emphasizing that consumers can now indulge and savor the exquisite and refreshing taste of Schweppes at any time or place. 
"Schweppes boasts a rich history of delivering exceptional and timeless flavors. Our goal is to enhance the consumer experience with new and handy packaging, the tastes are classy, unique, and thoroughly satisfying. Simply sip the chilled content and experience refreshment, anywhere and anytime" he stated.
Schweppes is one of Nigeria's leading and most revered brands, renowned for its premium quality and a diverse array of exciting flavors. Schweppes' unwavering commitment to quality and innovation has solidified its position as a beverage industry staple, providing consumers with delightful, effervescent refreshments for over two centuries.