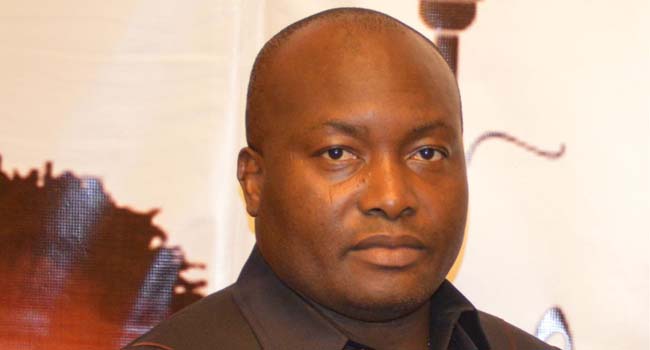 'Tana Aiyejina
BUSINESSMAN Ifeanyi Ubah has emerged as Chairman of Anambra Football Association after an alleged secret election held in Awka on Tuesday.
Ubah was elected unopposed following the absence of the other chairmanship contestant, Olisa Aniuno.
The election, initially billed for Wednesday was held at the Don Ritz Hotel in Awka with only one candidate – Ubah – reportedly present with some people said to have  impersonated the real 24 delegates.
The election, which was conducted by the NFF Election Committee supervised by its chairman, Ephraim Chukwuemeka, also saw the emergence of seven other board members.
Meanwhile, the Nigeria Football Federation has confirmed Ubah as the duly elected Anambra FA chairman.
A statement on its website read, "In elections conducted on Tuesday, the business mogul (Ubah) polled 24 votes. Jude Obikwelu emerged as the new Vice-Chairman, while the following persons were also elected to the board of the Anambra State Football Association from the zones: Amuzie Chibuike, Udennanka Anthony (Anambra Central); Amene Ifeanyi, Emeka Udoka, Uduh Kingsley (Anambra North); and Ifepe Adah, Albert Theodore (Anambra South)."
The statement added that "Chairman of Chairmen of Nigerian football, Ibrahim Gusau, also witnessed the elections that took place in Awka, the Anambra State capital, alongside the Chairman of the Enugu State FA, Chidi Okenwa."
Copyright PUNCH.
All rights reserved. This material, and other digital content on this website, may not be reproduced, published, broadcast, rewritten or redistributed in whole or in part without prior express written permission from PUNCH.
Contact: editor@punchng.com
The post 'Secret election' ushers in Ubah as Anambra FA chairman appeared first on Punch Newspapers.