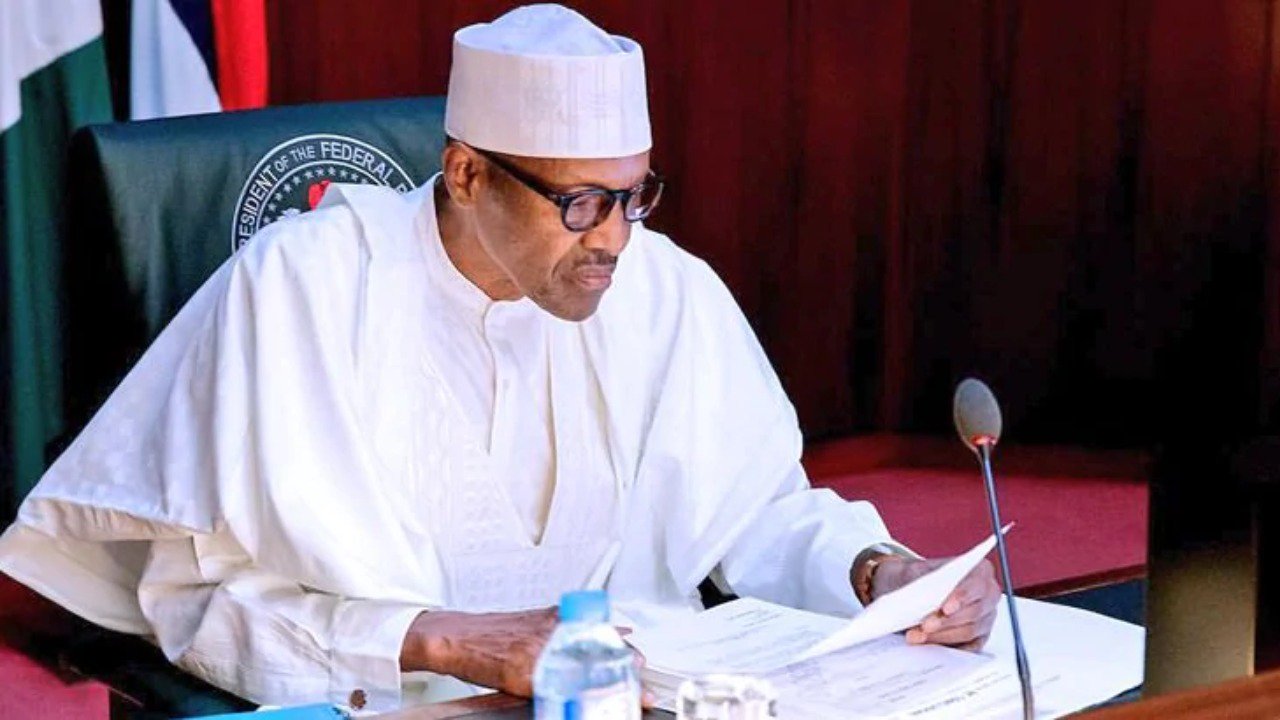 President Muhammadu Buhari has submitted names of 43 persons for screening and confirmation by the Senate as ministers.
It is on the shoulders of the 43-man list that Buhari hopes to execute his Next Level Agenda in his second term of four years.
The ministerial list has no major surprises as many of the persons that served as ministers in Buhari's first term still made the new ministerial list.
Prominent among them were Chris Ngige (Anambra), Babatunde Raji Fashola (Lagos), Abubakar Malami (Kebbi), Ogbonnaya Onu (Ebonyi) and Rotimi Amaechi (Rivers). Others include Godswill Akpabio (Akwa-Ibom), Dr. Ikechukwu Ogah (Abia), Mohammed Musa Bello (Adamawa), Sharon Ikeazor (Anambra), Adamu Adamu (Bauchi), Timprie Sylva (Bayelsa), George Akume (Benue), Mustapha Baba Shehuri (Borno), Goddy Jedy Agba (Cross-River) and Festus Keyamo (Delta).
Also in the ministerial list are Osagie Ehanire (Edo),  Clement Ike (Edo), Richard Adeniyi Adebayo (Ekiti), Geoffery Onyeama (Enugu), Ali Isa Pantami (Gombe), Emeka Nwajiuba (Imo), Suleiman Adamu (Jigawa), Zainab Ahmed (Kaduna), Muhammad Mahmood (Kaduna), Sabo Nanono (Kano), Major Gen. Bashir Salihi Maashi (Kano), Hadi Sirika (Katsina), Ramatu Tijjani (Kogi), Lai Mohammed (Kwara), Gbemisola Saraki (Kwara) and Olorounibe Adeleke Mamora (Lagos).
The rest of the nominees are Mohammed Abdullahi (Nassarawa),  Zubair Dada (Niger), Olamilekan Adegbite (Ogun), Tayo Alasoadura (Ondo), Rauf Aregbesola (Osun), Sunday Dare (Oyo), Paulen Talen (Plateau), Maigari Dingyadi (Sokoto), Sale Mamman (Taraba), Abubakar D. Aliyu (Yobe) and Sadiya Umar Faruk (Zamfara).
Senate President, Ahmed Lawan, who disclosed this today in Abuja, said the upper chamber would start screening the nominees as from tomorrow.
The Senate is expected to expeditiously screen and confirm the candidates to President Buhari proceed with his second term with full compliments of ministers almost two months after his swearing-in. Buhari had been working with only Permanent Secretaries and Special Advisers and Special Assistants since May 29, 2019 when he kicked-off his second term of four years.
This was after Buhari had promised to announce his ministerial list before his swearing-in.
It is expected that the President would be able to deliver in the area of improved economy, security, among others in this second term. He had tacitly blamed his seemingly below par performance on the ministers he worked with in his first term, many of whom he said he never met before. The President had a few days ago said he would only pick persons he knew this time around, as ministers.
Full list of ministerial nominees
Dr. Ikechukwu Ogah (Abia)
Mohammed Musa Bello (Adamawa)
Godswill Akpabio (Akwa Ibom)
Chris Ngige (Anambra)
Sharon Ikeazor (Anambra)
Adamu Adamu (Bauchi)
Ambassador Maryam Katagun (Bauchi)
Timipre Sylva (Bayelsa)
George Akume (Benue)
Mustapha Baba Shehuri (Borno)
Goddy Jedy Agba (Cross River)
Festus Keyamo (Delta)
Ogbonnaya Onu (Ebonyi)
Osagie Ehanire (Edo)
Clement Ike (Edo)
Richard Adeniyi Adebayo (Ekiti)
Geoffrey Onyeama (Enugu)
Ali Isa Pantami (Gombe)
Emeka Nwajiuba (Imo)
Suleiman Adamu (Jigawa)
Zainab Ahamed (Kaduna)
Muhammad Mahmood (Kaduna)
Sabo Nanono (Kano)
Major General Bashir Salihi Magashi (Kano)
Hadi Sirika (Katsina)
Abubakar Malami (Kebbi)
Ramatu Tijjani (Kogi)
Lai Mohammed (Kwara)
Gbemisola Saraki (Kwara)
Babatunde Fashola (Lagos)
Adeleke Mamora (Lagos)
Mohammed H. Abdullahi (Nasarawa)
Zubair Dada (Niger)
Olamilekan Adegbite (Ogun)
Tayo Alasoadura (Ondo)
Rauf Aregbesola (Osun)
Sunday Dare (Oyo)
Paulen Talen (Plateau)
Rotimi Amaechi (Rivers)
Maigarai Dingyadi (Sokoto)
Sale Mamman (Taraba)
Abubakar D. Aliyu (Yobe)
Sadiya Umar Faruk (Zamfara)