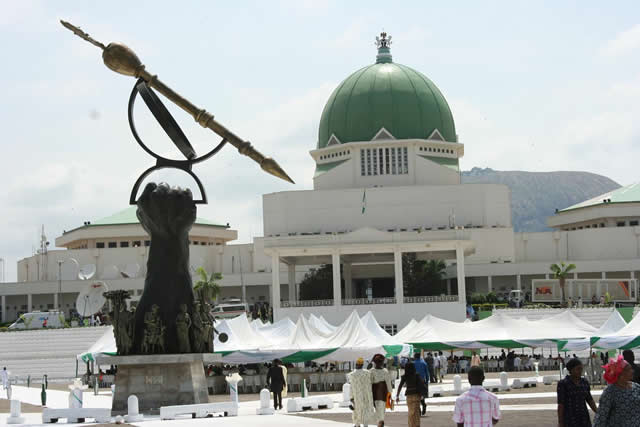 The senate committee on appropriations has laid the 2019 budget report.
The report was laid on Wednesday after Danjuma Goje, chairman of the senate appropriation committee, moved a motion.
The report ought to have been laid on Thursday but it was delayed because other standing committees had not submitted their report to the appropriation committee.
Senate President Bukola Saraki had given a deadline for the report to be laid last week Thursday and promised that the budget would be passed by April 16.
However, the delay in laying the budget report affected the passage of the budget.
Last week, Sunday Ogbuoji, vice-chairman of appropriations committee, said only 24 committees had submitted their reports.
"We are still having some challenges with the sub-committees on appropriations because out of the 61 committees that we have, only about 24 committees have submitted their reports and we are unable to go ahead and write the appropriation report unless we get further directive from here," Ogbuoji said.
It is expected that the budget will be passed on Wednesday next week when the senate reconvenes from the Easter break.
President Muhammadu Buhari presented the 2019 budget estimates to a joint session of the national assembly in December 2018.