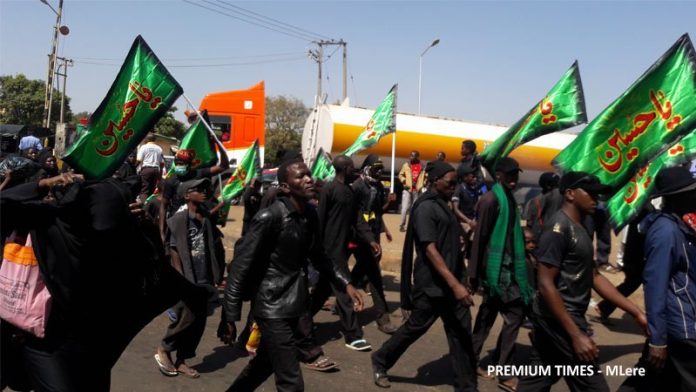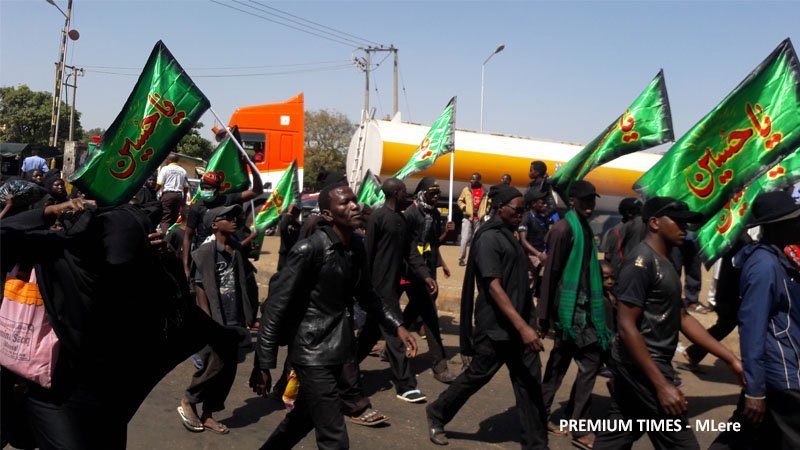 A sub-station of the National Emergency Management Agency (NEMA) at the federal secretariat, Abuja, is currently on fire.
Two vehicles of the agency have been consumed while firefighters are currently battling to put out the inferno.
A witness said that aggrieved members of the Islamic Movement in Nigeria (IMN) better known as Shi'ites who were marching on the streets of Abuja set the sub-station ablaze after the police disrupted their protest.
The protest, which began from NITEL junction at Wuse zone 2, was disrupted by armed policemen who cordoned off the road leading to the national assembly and three arms zone.
Bullets were fired at the protesters as they advanced towards the Eagle Square. A journalist was said to be among those shot but that could be independently verify as of the time this report was filed.
"I had to park my car and run for safety," a resident told our reporter.
At least two corpses were spotted at the scene of the attack.
The IMN members better known as Shi'ites had hit major roads within the city to protest the continued detention of Ibrahim El-Zakzaky, their leader.
Most of the roads have been abandoned as many residents scuttled to safety.
In Nyanya, another part of the city, traffic is at standstill after the protesters embarked on a march along the major road in the area, pressing home their demands.
The Shi'ites want their leader who is being detained against court order released.
El-Zakzaky was arrested after the group clashed with a convoy of the chief of army staff in Kaduna state in 2015.
Although there have been court orders granting him bail, the government has failed to release him, agitating his followers.
Their protests in recent months have led to loss of lives and destruction of properties in parts of Abuja.
Although, the police restricted protest in the nation's capital to Unity Fountain, the sect vowed to march on the streets, daring policemen to kill its members.
On Friday, Garba Shehu, presidential spokesman, absolved the federal government of El-Zakzaky's travails.