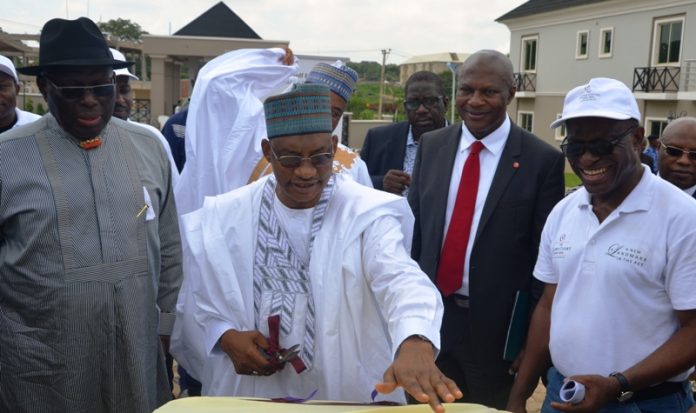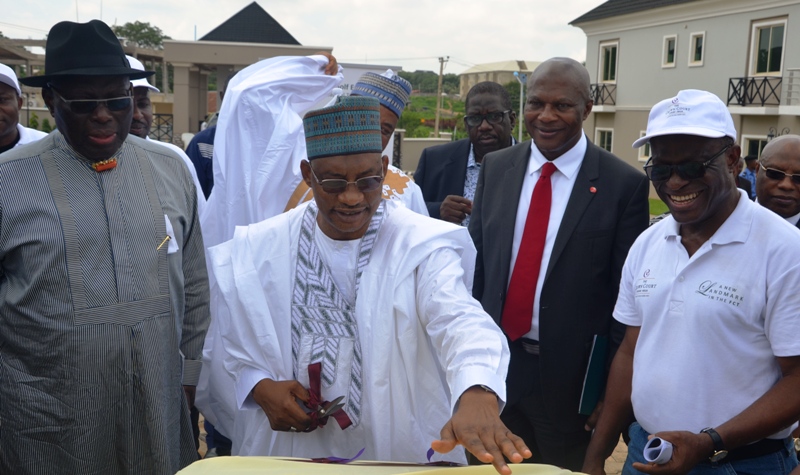 The Sterling Bank Plc has restated its commitment to retail real estate financing in the country through partnership with credible real estate firms.
The bank stated this at the inauguration of the Crown Court Durumi, Abuja, a project wholly financed by the bank.
Executive Director, Commercial and Institutional Banking, Sterling Bank, Mr. Lanre Adesanya described the bank's partnership with Crown Realities, owners of the project, as a huge success. He said the real estate development company had been tested and found to be well-managed, prudent and cost efficient.
Adesanya added that the bank has done quite well in retail real estate financing and was ready to provide credit to real estate developers who emulate Crown Realities' prudent project selection and management model.
"We are happy to be part of the success of Crown Court Durumi. This is another landmark project which further strengthens our partnership with Crown Realities Plc. It means that Sterling Bank will always do more with a trusted party who never disappoints, and that's what Crown Realities has proven to be – a trusted party.
"This partnership is a success to the bank. It's a thing of pride for the bank that we've supported a project that has worked and goes further to showcase the bank as partners in progress with project developers. And we are willing to do more for whosoever is willing to do what Crown Realities has done."
Earlier the Managing Director/Chief Executive, Crown Realities Plc, Mr. Darl Uzu commended Sterling Bank Plc for stepping in to provide critical financing for development projects in the country particularly at a period of recession. He said the financial institution had proven to be a dependable partner in a time of need.
He told guests, including the Minister of the Federal Capital Territory (FCT), Mr. Mohammed Bello who was represented by the Permanent Secretary of the FCT, Mr. Umar Jubril that the bank had been responsive to the credit needs of Crown Realities and the real estate sector.
He said: "At the height of the recession when funds were scarce and investors' confidence were at its lowest, Sterling Bank supported the Phase 1 of Crown Court Durumi. The bank has proven to be a dependable partner in progress to Crown Realities Plc."
In addition, the leading real estate developer assured the bank of its unwavering commitment to its financial obligation. "We promise that we'll not disappoint Sterling Bank and will ensure we further strengthen the confidence reposed in us. We'll always do our part every time," Mr. Uzu informs.
Crown Realities is a leading real estate development company with significant investment in residential and commercial properties in Lagos and Abuja. They include Crown Hotel & Apartments Limited, Ikoyi-Lagos, Crown Hotel & Apartments Limited, Oniru -Lagos, Crown Court Mabushi –Abuja, and Crown Estate, Ajah – Lagos.