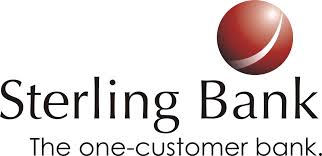 Sterling Bank Plc has restated its determination to promote financial literacy in Nigeria by educating students on the importance of developing the habit of saving from a very early age.
The bank made this commitment as it trained over 200 students in Lagos on the need to develop a savings culture as part of the 2017 World Savings Day (WSD), which was celebrated recently across the globe.
The main focus of the programme, which was organised by banks in Nigeria at the instance of the Central Bank of Nigeria (CBN), is to increase awareness of the importance of savings as a path to financial empowerment amongst Nigerians.
Senior officials of Sterling Bank facilitated the programme at Our Mother Mary Schools (OMMS) located in Ejigbo in the Alimosho Local Government of Lagos State with about 200 students participating in the programme. This was also replicated at Broadway Schools located in Surulere, Lagos with about 50 students in attendance.
Mrs. Eniola Obe, regional business executive of Sterling Bank, (Ikeja and Beyond), who led the team, noted that savings could be defined in different ways: income not spent or set aside, the act or instance of cutting costs, excess income not spent, income minus consumption and money that is kept in a bank or similar financial institution.
Obe, who was represented by Mrs. Shola Ogudiji, Branch Manager, Dopemu Branch of Sterling Bank, also explained that there are several reasons why people save money. They include the need for financial independence, unforeseen circumstances, for accommodation, to get out of debt and for retirement among others.
She said saving money in a box or wallet or money box at home was a good starting point, but sadly, this method does not increase the value of money.
The branch manager said in order to grow money, students should keep a percentage of their money in a safe place that earns interest, which is known as a savings account.
Also speaking, Mrs. Folake Ferreira, regional education officer in charge of Ikeja and beyond; told the students that the first thing they should do when they get paid/ get allowance from their parents or guardian is to set aside their savings.
They should also decide how much to save each time and stick with it and also ensure that their money was kept in safe place that earns interest. Besides, she said they should avoid expensive items and live within their means.
Mrs. Ferreira encouraged them to make use of their skills to earn money, stressing that they should be entrepreneurial in nature, make out their budgets, open personal accounts in banks and also form and belong to savings clubs in their schools.
She said that the earlier they start saving, the easier it would be for them in the future because it would not only help them to become financially responsible but also make them to financially stable.
The founder of OMMS, Mr. Emmanuel Njokanma, who has been a customer of the bank for more than 20 years, appreciated Sterling Bank for always coming to impart financial knowledge in his students.
In both schools, during questions and answers after the lecture, majority of the students exhibited appreciable knowledge and understanding of savings while some of them opened their personal accounts.