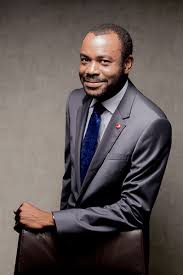 Sterling Bank Plc, has thrown its weight behind the sixth edition of the Ake Arts & Books Festival scheduled to hold from October 25 to 28, 2018 at the highbrow Radisson Blu Hotel, Ikeja, Lagos.
The annual literary, cultural and arts event which had previously held in Abeokuta, Ogun State for the past five editions will feature stimulating panel discussions, book chats, art exhibitions, interviews, school visits, film & documentary screenings, a stage play, a musical concert and a night of poetry performance. Book-lovers and visitors will also have access to a range of affordable books at the Ake Festival Bookstore.
Commenting on the partnership, Mr. Dapo Martins, Chief Marketing Officer of Sterling Bank, said the Ake Arts & Books Festival is a 4-day event that will showcase the best of contemporary African literature, poetry, music, art, film and theatre.
"Our decision to support this year's edition of Ake Festival is borne from our commitment to develop, promote and celebrate creativity on the African continent at Sterling Bank. This is also in line with Ake Festival's goal to promote and celebrate creativity across different genres in Africa," Martins said.
The theme for this year's edition is Fantastical Futures and will feature conversations focused largely on a re-imagined African future and existing challenges along the following lines: Governance, Gender and Sexuality, Literacy and Education, Health and Wellbeing, among others.
The event will also feature trail blazers in the arts space including literary icons; Nuruddin Farah, Nnedi Okorafor, David Olusoga, Chris Abani, EC Osondu, Sefi Atta, Tomi Adeyemi and Inua Ellams, among others.
The Ake Arts and Book Festival was founded in 2013 by best-selling author, Lola Shoneyin. According to her, she wanted a place where intellectuals and thinkers can come together and talk about African issues on African soil. Although it has featured new and established writers from across the world, Ake Festival has promoted African arts and literature in addition to reverberating performances from indigenous talent.
Sterling Bank is a keen promoter of literary works because of its conviction that a safe society is imperative for corporate institutions to operate successfully. It is against this background that it recently hosted Nigeria's only Nobel Laureate and literary giant at its first leadership series titled, "The Corporate-cultural intersection with Wole Soyinka" which coincided with his 85th birthday anniversary.
More also, the bank recently initiated the RecyclArt competition to inspire a new generation of Nigerian artists and art genre. It is about using the power of the arts to awaken the citizenry to the need for a change of attitude in how they relate to the environment and rethink how items that should be recycled can be disposed in a creative manner.