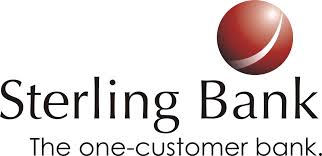 In support of Sterling Bank's exciting One Woman value proposition, a select number of Nigerian women were taught to take action, make positive choices about their own lives and do positive things for others at the Sheraton Hotel in Lagos.
These and many more positive outcomes were the bank's expectations from the programme entitled, "Sexually Confident Woman". The theme of the one-day programme organised by Tope Mark-Odigie was "Self-Love".
A-list speakers and panelists at the programme include Mrs. Ifeyinwa Ighodalo, CEO, Design Options, Mrs. Mojisola Bakara, General Manager, Corporate Banking, Sterling Bank, Ms. Kate Henshaw, Nollywood Actress and Izefua Ehi-Williams, a prominent life coach. Others were Dr. Maymunah Kadiri, a clinical psychologist, Barrister Orbby Agwuncha, a sexologist and Beecee Ugboh, a gospel hip hop artiste.
Speaking during the programme, Mrs. Ighodalo commended Sterling Bank saying the bank is living up to its promise of supporting and empowering women.
"Sterling Bank is a very strong supporter of women and when the bank launched the 'One Woman' product recently, the goal was to empower women and support them," Mrs. Ighodalo disclosed, adding, "By putting the word out there about self-love, Sterling Bank is hoping to encourage women and hopefully help them to love themselves."
Also speaking, Mrs. Mojisola Bakare, General Manager, Corporate Banking, Sterling Bank said, "We have always been talking about breaking the glass ceiling. This unacknowledged barrier to a woman's career advancement cannot be cleared except women are aware and self-conscious of themselves and know how to position themselves. It is only when a confident woman brings herself out that she can be identified for positions and for greatness."
Mrs. Bakare added that "One Woman by Sterling Bank is about making women realise their potential to make positive changes and be successful in life. Changing how women see themselves is a process and some need professional help. This explains our support for the self-love programme which brings professionals and women together to kick-start this process.
Benefits of the One Woman proposition include discounts on lending rates of all retail loan products, capacity building programmes and the Sterling Maternal Medical Finance (SMMF) which is available to women for peculiar medical treatments like fibroid. Others are customized debit cards with a bold feminine touch that would provide cardholders access to discounts for spas, makeover services, and furniture/household items at select outlets.