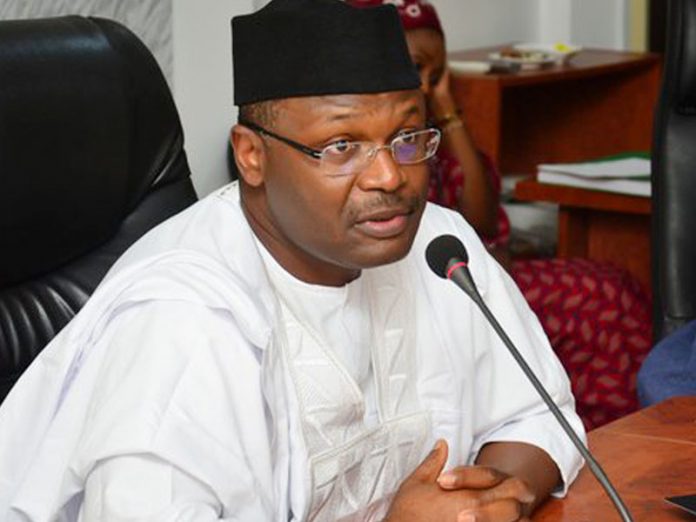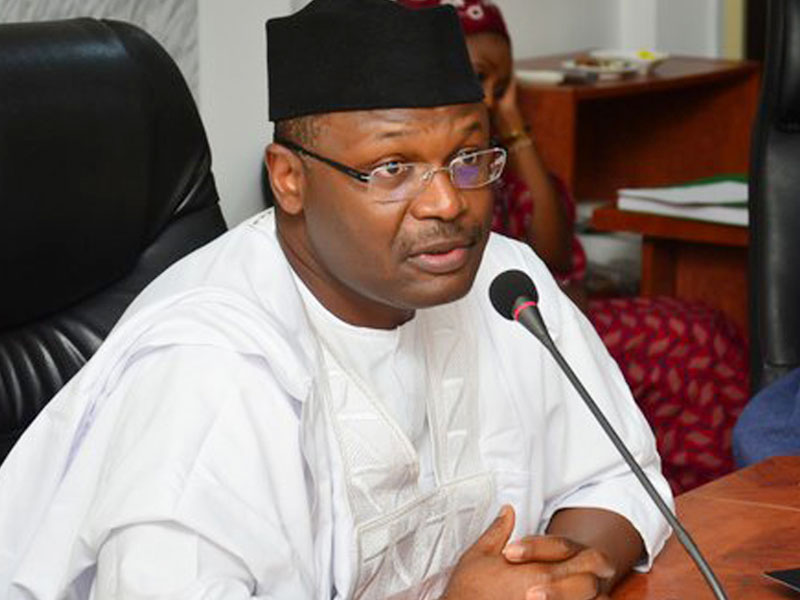 A section in the INEC building and electoral materials destroyed in Akwa Ibom by hoodlums ahead of the Governorship elections on Saturday, March 9, 2019.
A section of the office of the Independent National Electoral Commission in Ibesikpo-Asutan Local Government Area of Akwa Ibom State has been destroyed with the use of explosives by suspected thugs.
Our correspondent who visited the scene at 1.30pm on Friday observed that electoral materials had been burnt in the affected offices in the building, but the commission's Resident Electoral Commissioner in the state, Mr Mike Igini, said sensitive materials meant for the conduct of the election on Saturday were not destroyed.
Igini, who had earlier inspected the extent of damage, noted that elections would go on unhindered in the local government area.
"Some materials were burnt, but no sensitive material was affected even though they used explosives to destroy the building, elections will hold in the area," he said.
Security operatives had cordoned the office and barred journalists from taking pictures.
An eyewitness, Moses Ekpo, said the burning was carried out by five hoodlums at 2.50am on Friday.
"The hoodlums numbering about five came in dark dresses and threw in something into the building and next thing I saw was fire," he said.
He said non-sensitive materials such as INEC boxes and other documents were burnt.