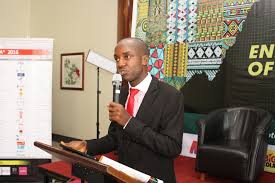 As a way of encouraging strong brand performance and healthy competition, Nigerian brand watchdog and rating agency, Top 50 Brands Nigeria has began the process of measuring, scoring and selecting best 50 brands for 2018 in Nigeria.
Top 50 Brands Nigeria is an annual selection, analysis, rating and celebration of top corporate brands that have consistently maintained a leadership position in their categories and lived up to their brand promises.
Although with different parameters for rating, Top 50 Brands Nigeria seems like a Nigeria's version of the America's Fortune 500 Companies measurement.
Making the announcement for this year's brand measurement process in Lagos, Top 50 Brands Chief Executive Officer, Taiwo Oluboyede stated that one of the essence of the annual rating is to make brand owners appreciate the importance of brands, which has now become the most valuable asset of their corporate entity and a major success factor to their businesses. "At this very important time in our nationhood, there is no overstatement of the important roles these brands play in our business space. They provide the much-needed jobs, goods and services, as responsible corporate citizens they pay tax, create wealth and also are socially responsible, with many interventions endearing them more to the people," Oluboyede said.
Oluboyede explained that Top 50 Brands Nigeria followed a set of parameters in measuring and evaluating the strength of brands, using the Brand Strength Measurement (BSM) Index, a model that tests brand's ability to perform its promise to the consumers. He listed Brand Popularity, Category Leadership, Innovation, Quality Elements, Online Engagement, National Spread and Corporate Social Responsibility as the factors that go into the BSM model, adding that the outcome is a statement of the strength of brands in Nigeria. "The model shows how strong a brand is from the consumer point of view and in a way indicates its weakness. The 50 brands with the highest cumulative will be the top brands in Nigeria for the year," Oluboyede said.
He went further to state "that the first step to the model is the popularity evaluation, which is done with the top on the mind (TOM) survey, where respondents are asked relating to brands that easily come to their mind or which they can recall," adding that "from this, hundreds of brands are harvested which are further subjected to the other factors" in the BSM model. "From experience, people often easily recall brands they relate with or have some form of affinity with. For a brand to stand a good chance in the annual ratings, it must have considerable mentions in the TOM survey," Oluboyede said.
During the 2017 Top 50 brands rating, MTN topped the list with a score of 80.4 ahead of other telecoms like Glo (7th),Airtel (10th) and 9Mobile (34th) in the brand rating. Dangote Group came second with 72.3 score to lead UAC (36th), BUA (41st), Dana (47th) and Honeywell (48th) in the conglomerate section. Dangote also emerged the most valuable Nigerian brand at the 2017 rating.
Guarantee Trust Bank polled 67.9 points to emerge as fourth most valuable brand in Nigeria and most valuable banking brand, beating First Bank (5th), Zenith (6th), UBA (12th), Access Bank (14th), Union Bank (23rd), Diamond Bank (27th), Heritage Bank (30th) and Stanbic IBTC (45th) in the banking and financial services sector. While Axa-Mansard (37th) featured in as the only insurance brand in the sector, Shoprite (49th), a first entrant, featured in the retail section of the annual review
Multichoice (18th) scored 53 points to beat Punch (19th), Channels TV (20th) and DAAR Communications (44th) in the media category. Channels was also a first entrant.
Olam Nigeria (38th) was featured as the sole representative for the agriculture sector.While Conoil (50th) closed the review with a 41.8 score, Total (25th) score 50.1 ahead of 11 plc (39th), Oando (42nd) and Forte Oil (49th) in the oil and gas category.
Union bank (23th) also emerged the highest gainer in the 2017 ratings for her effective rebranding exercise and improved service delivery.
Brands like Chevron Nigeria, FCMB, EcoBank, Apple Incorporated, Jumia, Konga, Farmforte, Emzor, Fidson, Transsion Holdings (makers of Infinix,Techno and Itel phones), Air Peace, Omatek Computers, Azman Air, Health Plus, AIICO Insurance, Mutual Benefits life assurance, Star Times, Linda Ikeji, Premium Times, Spectranet, MainOne, Swift, among others could not make the 2017 top 50 brands scorecard
The result of the 2017 brand measurement also showed that 50 per cent, amounting to 25, of the top 50 brands picked by the Top 50 Brands Nigeria were homegrown.
Another category in the annual review is classified "10 brands to watch". Oluboyede explained that these are brands that though they have not yet made it to the 50 top league table, however they are vibrant and promising with the potentials of becoming one of the top 50 brands in few years. These include Daraju Industries Limited, Wakanow, Payporte, Artee Group, Ajeast, Slot,Yudala, Masters Energy Oil and Gas Limited, Computer Warehouse Group Plc and Smile.
Furthermore, Oluboyede said: "We are also using this platform with its growing influence to promote the Nigeria brand with the objective of helping it to achieve top 20 nation brand globally using the popular #IAMBRANDNIGERIA.
"So, for this year, we are celebrating the Nigeria brand, individual and Nigerian corporate brands that have been able to achieve success against all odds and have become value addition to the Nigeria brand. We are using this as a better narrative for the Nigeria brand.
"While we have our share of problems as a nation, there are certain undeniable qualities we have as a people and that is the resilience, tenacity and the Nigerian spirit that made many people to keep going and achieving success despite unfavourable circumstances many times."