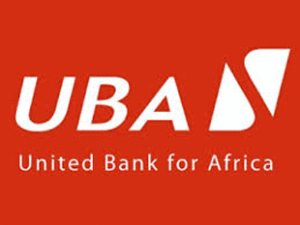 Introduction
UBA continues to prove itself as a top commercial bank in Nigeria. Its recently released 2016 financial results shows that it is a profitable entity that has been able to weather the storms of Nigeria's economic recession. For its 2016 financial year, it focused equally on both core banking and non-core banking operations. It had one of the higher lending rates in the industry for the period, but this is understandable in the light of the fact that the bank is trying to  make up for a higher net impairment loss on loans and receivables.
While the bank continues to flourish generally, it seems to be having a little difficulty with classified loans. The proportion of its classified loans to its entire loan stock grew during the course of the year and has now exceeded the regulatory threshold.
Investors are benefiting from the bank's profits. At 75 kobo dividend per share, investors are reaping of UBA's excellent business-generating and profit retention abilities. The 75 kobo DPS is higher than the 60 kobo they received last year.
We predict that the bank will yet flourish more, resulting in further improvements in profit making, retention and sharing to shareholders.
Core operations
For the 2016 financial year, UBA was able to significantly advance the level of its revenue, recording an exceptionally high revenue of N383.6 billion from both core and non-core banking operations. This translated to 21.9 per cent growth over the N314.8 billion revenue recorded in 2015. Our analysis of the bank's accounts reveals that it focused equally on both core banking and non-core banking operations during the course of the year, and earned higher incomes from both sources.
In terms of loans, overdrafts and advances, UBA had a significantly higher patronage level from its clients in 2016,  pushing the bank's loan portfolio to N1.53 trillion in 2016 from N1.05 trillion. Despite this, average lending rate decreased over the preceding year's (to 17.3 per cent from 22.7 per cent) while average deposit interest rate also dipped to 3.8 per cent from 4.5 per cent. This means that the bank charged its lenders a lower interest rate, it paid its depositors a lower interest as well. Even then, the 17.3 per cent average lending rate was one of the higher ones in the banking industry. Perhaps this high 17.3 per cent was to make up for the bank's high net impairment loss on loans and receivables.
The bank's net interest margin, the true test of a bank's effectiveness in its core banking operations of lending and borrowing, improved to 62.6 per cent in 2016 from 59.0 per cent in 2015 and 54.0 per cent in 2014.
Pre-tax profit grew by as much as 32.3 per cent to N90.6 billion from N68.5 billion. This result was the highest recorded in four years.
Earnings per share, was predictably higher than that of the prior year, closing at 204 kobo, as compared to 179 kobo before. Dividend per share also improved to 75 kobo in 2015 from 60 kobo in 2015.
Profitability ratios
UBA presented excellent results when it came to profitability in 2016. With a higher revenue as well as a higher profit, the bank recorded a profit margin that bettered that of 2015. At 23.6 per cent, the bank's profit margin was higher than the 21.8 per cent result recorded in 2015. This is commendable, and what this means is that for every N100 earned by the bank in the course of the year, N23.60 made it to the profit position, as compared to N21.80 for the year preceding 2015.
Assets deployed also earned more in 2016 than it did in 2015, although the differential increase was very minimal. Return on assets (ROA) for the year stood at 2.6 per cent in 2016, as compared to 2.5 per cent in 2015. For the 2015 financial year, UBA deployed equity valued at N448.1 billion and for every N100 equity deployed, the bank made an after-tax profit of N16.10, a decline over the profit of N17.90 made in 2015.
Earnings per employee improved to N31.2 million on the average, up from N24.7 million in 2015. This is an indication of employee productivity and company efficiency, and is to be lauded.
Other ratios
UBA's capital adequacy stayed constant in 2016, still being the same 20 per cent it was in 2015. This ratio is still higher than the 16 per cent rate mandated for Systemically Important Banks, and shows that the bank is doing well in its primary business of giving out loans.
The bank recorded a slightly higher proportion of loans classified as non-performing in 2016 over the prior year. At 3.9 per cent, the proportion of classified loans was higher and therefore worse than the 1.7 per cent recorded in 2015. This result exceeded the regulatory threshold of 3.66 per cent.
With a debt to equity ratio of 6.8, the bank is using N6.80 of liabilities in addition to each N1.00 of stockholders equity. In other words, the bank is using N7.80 of total capital for every N1.00 of equity capital, lower than it did in the erstwhile year.
Sustainable growth
UBA's shareholders received a total dividend of 75 kobo per share held for its 2016 financial year, up from 60 kobo in 2015. Retention ratio in 2016 is was however lower than that of 2015, as the bank dedicated a higher proportion of profit to dividend than it did in 2015.  Analysis shows that sustainable growth for 2016 was 12.5 per cent, lower than 16.1 per cent before, and this translates to mean that the bank's growth ceiling, utilizing only its own source of funding for growth, declined. Meanwhile, actual growth was 21.9 per cent, higher than the review year's sustainable growth.
Stock value
The UBA stock bucks expectation by being undervalued. Currently trading at N6.65 (as at May 12 2017), it is one of the medium priced banking stocks on the NSE.
Net assets per share is N12.35,  and this is almost twice the size of the current market price of N6.65, and indicative of undervaluation.
Also, book value at N448 billion is also much higher than current market capitalisation which stands at N241 billion. Thus, book to market value ratio is 1.86. Any book to market value ratio that is higher than one suggests that the share price of affected stock might be undervalued.
We recommend a buy for those who can afford it. Not only this stock is low-priced, the bank has a great potential for future earnings.
Unique strategies
UBA is a leading pan-African financial services group with presence in 19 African countries, as well as the United Kingdom, the United States of America and France.
Incorporated in Nigeria as a limited liability company after taking over the assets of the British and French Bank Limited in 1949, it was the first Nigerian bank to make an Initial Public Offering (IPO), following its listing on the NSE in1970. It was also the first Nigerian bank to issue Global Depository Receipts (GDRs).
It  merged with Standard Trust Bank in 2005 to from a formidable financial entity. Since then, UBA has become one of the top providers of banking and other financial services on the African continent, providing services to about 14 million customers globally.
Conclusion
This bank will have to focus on its loan operations in 2017 and work out a better strategy for loan recovery in order to reduce its proportion of classified loans.
*Source: UBA's 2016 financial report
*The Nigerian Stock Exchange