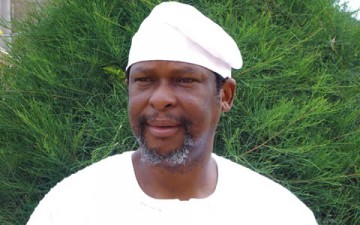 Toluwani Eniola
The senator representing Ondo-North senatorial district, Prof. Ajayi Boroffice, has asked the leaders of labour unions in Ondo State to be courageous in fighting for the interests of workers.
Boroffice, in a statement issued by his media aide, Kayode Adeniyi, on Monday, said the leaders should speak against the failure of the government to pay workers' salaries in the state.
The senator said the 2016 Worker's Day was another opportunity to acknowledge and celebrate the contributions of workers to the development of the state and nation building.
Boroffice, who is contesting to be the governor of the state, urged workers in the state to vote out the Peoples Democratic Party in the November 26 governorship poll in the state.
He said, "The November election is another opportunity for the workers to vote out the PDP. Workers have a choice between maintaining the status quo or supporting change in the November 26 election.
"The prevailing economic challenges are real. It should ordinarily gear and prompt the Governor Mimiko-led administration to innovate home-grown solutions to meet financial obligations. However, no serious machinery aimed at fixing these issues has been put in place except for regular media propaganda that is anchored on lies.
"In fact, the Mimiko administration has failed to pretend about its anti-workers' ideology. This is an administration that did not only fail to help itself but also undermined and sabotaged genuine support from the Federal Government through the bailout funds to the tune of billions of naira."
Reacting to Boroffice's statement on Monday, the Ondo State Commissioner for Information, Kayode Akinmade, said Boroffice had shown that he lacked the wisdom and administrative capacity to occupy a leading position in the country.
According to Akinmade, the senator's statement on Ondo State is unbecoming of a statesman who genuinely wants the state to progress.
Akinmade said, "To demonstrate his hatred for the people of the state, he condemned the state government's move to get a refund for the money spent on federal roads in the state and made practical moves to prevent the payment under the guise that the government's claim was false, but unknown to him, the Federal Ministry of Works had concluded their verification of the claims before it was even made public knowledge."
Copyright PUNCH.
All rights reserved. This material, and other digital content on this website, may not be reproduced, published, broadcast, rewritten or redistributed in whole or in part without prior express written permission from PUNCH.
Contact: editor@punchng.com
The post Vote out PDP, Boroffice urges Ondo workers appeared first on Punch Newspapers.