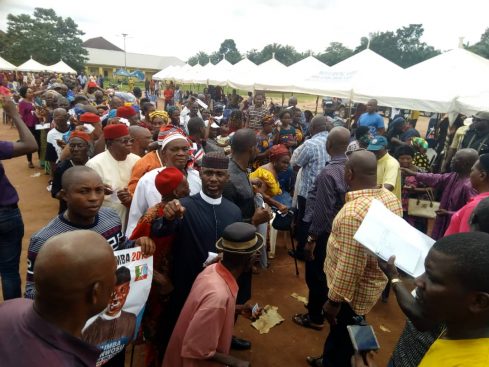 There was protest by no fewer than 800 prospective voters at booth 001 and booth 002 at Agbala ward in the Owerri North Local Government Area of Imo State, as there was no result sheets for the presidential election as of 03:40pm on the election day.
There was also inadequacy of ballot papers, which hindered the voting process.
An INEC ad hoc staff who identified himself simply as Emma, told journalists that he had complained to the Returning Officer in charge of the LGA but no solution had been proffered.
According to him, he had no option than to wait for the Returning Officer in charge of the LGA to give instruction.
The development made the prospective voters to accuse the electoral umpire of deliberately disenfranchising them and working in favour of some unnamed politicians.
They promised not to leave until the electoral materials are brought.