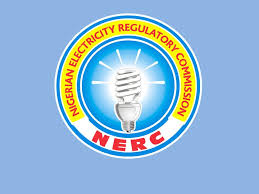 The Nigerian Electricity Regulatory Commission (NERC) has declared it was yet to approve a new electricity tariff as reported in the media.
It however insisted that it would continue to undertake periodic review of electricity tariff in accordance with the prevailing tariff methodology.
The commission, in statement, debunks media reports that end-user electricity tariffs have been increased following the approval of the minor review (2016 – 2018) of the 2015 Multi Year Tariff Order on August 21, 2019.
NERC said: "We wish to provide guidance that the minor review implemented by the Commission was a retrospective adjustment of the tariff regime released in 2015 to account for changes in macroeconomic indices for the years 2016, 2017 and 2018 thus providing certainty about revenue shortfall that may have arisen due to the differential between tariffs approved by the regulator and actual end-user tariffs.
READ ALSO: Nigerian Electricity Regulatory Commission to bridge metering gap
"The principal objectives of the review are clearly articulated in section 6 (a – f) of the Order which may be downloaded from the Commission's website.
"The Commission therefore wishes to notify the general public that no tariff increase has been approved by the Commission vide the Order.
"However, the Commission in the discharge of its statutory responsibilities enshrined under the EPSR Act, shall continue to undertake periodic reviews of electricity tariffs in accordance with prevailing tariff methodology. In all instances of such reviews and rule making, the Commission shall widely consult stakeholders and final decision shall take due regard of all contributions."