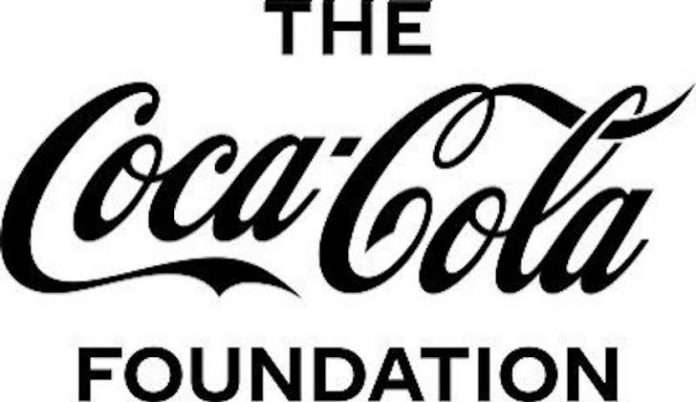 The formidable strength of humanity inspires and galvanizes everyone to harmoniously collaborate in pursuit of the greater good, transcending personal ambitions. This unity prevails regardless of cultural, national, socioeconomic, political, or religious distinctions. To acknowledge these values, World Humanitarian Day (WHD) is observed annually on August 19, casting light on these critical qualities.
On World Humanitarian Day, the world celebrate the selfless efforts of humanitarian workers and acknowledge  champions who help advance sustainable development across the world. The Coca-Cola Foundation (TCCF) is one of such champions whose commitment to making a difference in communities in Nigeria and beyond continues to stand strong.
As the primary philanthropic arm of The Coca‑Cola Company, The Coca-Cola Foundation supports local and global changemakers leaving a measurable and lasting impact in areas around the world where the Company operates.
Established in 1984, The Coca-Cola Foundation has contributed over $1.5 billion to elevate the wellbeing of the communities it serves. 
TCCF consistently innovates to meet the growing needs of our world. Its initiatives empower women and youth through economic programs, providing valuable financial and digital literacy skills. 
The Coca-Cola Foundation's swift response to disaster-affected areas, such as the 'Operation Ladder' project launched in Nigeria in November 2022, highlights its dedication to providing relief to communities in crisis. In partnership with Whitefield Foundation, the project delivered nutritional and sanitation essential relief materials alongside financial support, reaching over 52,000 people in Nigeria and helping smallholder farmers regain their livelihoods.
Placing people at the core of its strategy, The Coca-Cola Foundation has proudly championed several social impact programs that have recorded great success across the different geopolitical zones of the country. Some of the programs implemented in Nigeria between 2021 and 2023 include Catalyst for Change, EQUIP 60,000, JAMII Femmes, Awambi, D.A.F.E., Safe Birth Initiative and its Digital Skilling and Employment Project, all which support women and youth through their transformation journeys. 
By delivering training, networking, and mentorship, TCCF empowers women to unlock their full potential, bloom into entrepreneurs, and enact change in society. As Saadia Madsbjerg, President of The Coca-Cola Foundation, reminds us, "World Humanitarian Day's true power lies in our shared dedication to raising each other up."
Looking to the environment, TCCF's commitment to nurturing the planet is unequivocal. The Foundation pioneers comprehensive recycling solutions, while its sustainable water programs aim for a world where clean water and proper sanitation are universally accessible. Through key projects launched from 2022 till date such as the Resilient Watershed for All project, Project Kunyami, Empowering Collectors Initiative, Green Campus Project, and Waste in the City, TCCF displays a powerful commitment to environmental stewardship.
With an unwavering devotion to social good and sustainable development, The Coca-Cola Foundation is indeed fulfilling its mission of creating a brighter and more compassionate future for all.