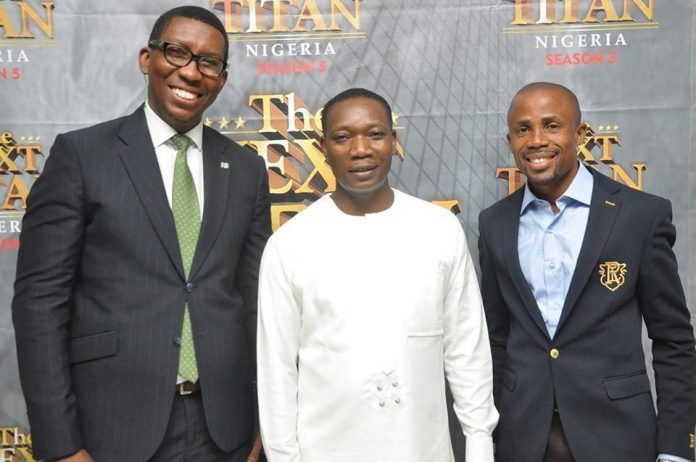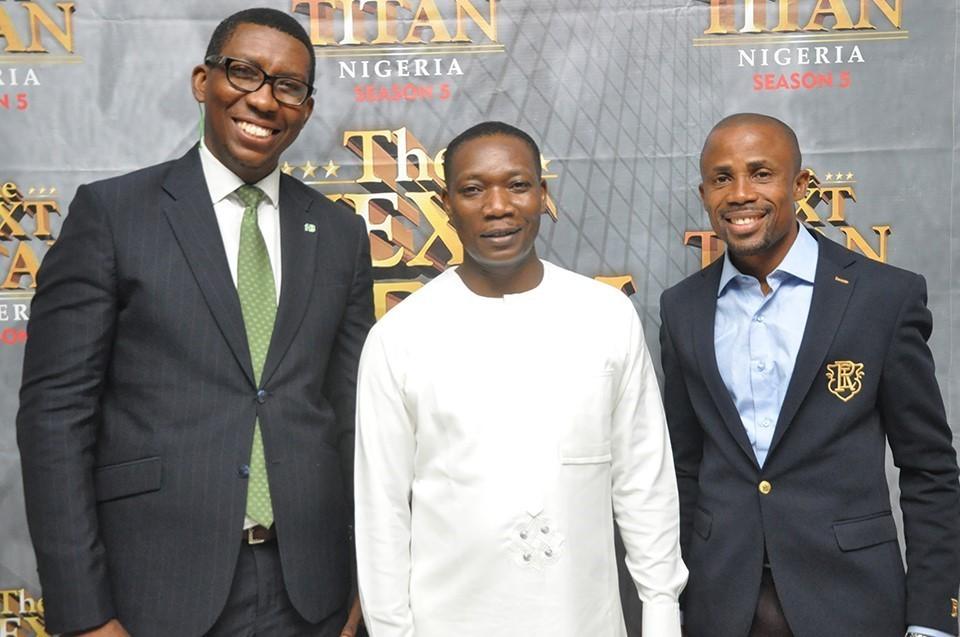 The Lagos audition of the Heritage Bank Plc's foremost entrepreneurial reality TV show, popularly called the Next Titan, was held with no fewer than 1000 contestants in attendance. The enthusiastic contestants trooped to Excellence Hotel, Ogba, venue of the audition weekend, with expectation that luck would smile on them to win.
Overwhelmed with the turnout, Chibuike Agu, Head, Digital and Content of the Bank, commended the participants for their determination to take part in the annual contest. He advised the contestants to open their mind to the opportunities that would come their way while the reality show lasts.
According to him, contestants would gain immensely from the programme; as he assured that no matter how short they may stay on the show, the experience gained would be useful in growing their start-up businesses.
Agu therefore, described the reality TV show as a veritable platform, through which business ideas of young entrepreneurs are given the impetus required to take them to the next level. He said that was in agreement with the focus of Heritage Bank to assist Nigeria in growing small and medium scale businesses in different parts of the nation in attaining self sufficiency status and thereby create jobs for citizens and other residents.
He assured that the financial powerhouse would not relent in supporting any investment initiative that shares characteristics with the Next Titan.
In his remarks at the occasion, Mide Kunle-Akinlaja, Executive Producer, Next Titan TV Reality Show, commended Heritage Bank for its strong support to the annual reality show. He described the bank as a strong pillar behind the continued success of the generally-accepted TV reality show, which has impacted on numerous lives since its inception.
Kunle-Akinlaja then charged the contestants to put in their best, as they have equal chance to emerge winner. He disclosed that the team for the programme this year is: 'Brains, Charisma and Audacity'.
Among the contestants who participated in the audition with high expectation are: Babayemi Ade-Balogun, an indigene of Ijumu Local Government Area in Kogi State but resident in Lagos State; Ifechukwu Ikenkwalu, an indigene of Anambra State and Olumide Ajilore from Ilesa, Osun State.
The ambitious entrepreneurs need to demonstrate their entrepreneurial acumens with unbeatable business ideas, commercial insight and business savvy to stay out of eviction to win N 5,000,000 and a brand new car for the support of their businesses.
The regional auditions had held in Abuja and Port Harcourt before the train berthed in Lagos. The top 50 would be called to the booth camp before the emergence of 16 finalists later in the year. The finalists will live together for 10 weeks in the same house and will battle one another over 10 tough business tasks to produce the overall winner.