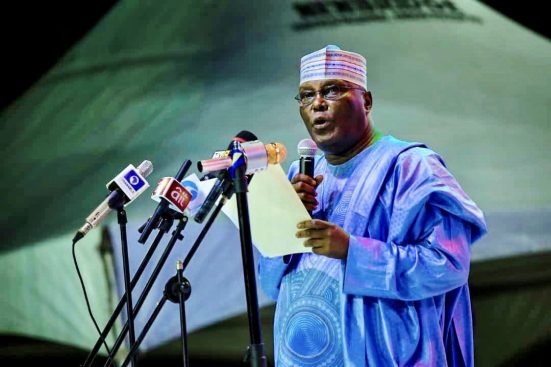 The Coalition of United Political Parties (CUPP), the umbrella body of over 45 major opposition parties, have adopted former Vice President, Alhaji Atiku Abubakar as the consensus candidate of the Opposition.
Over 41 political parties after a closed door deliberation at Yaradua Centre Abuja on Wednesday, endorsed the decision which enjoyed majority support.
A statement issued by the National Publicity Secretary of CUPP, Ikenga Imo Ugochinyere, said the coalition arrived at Atiku's choice after he towered high on the criteria used by the opposition in arriving at the decision which includes national acceptability, financial capacity, spread of his political party, leadership capacity, international acceptability, experience, capacity to rebuild the economy, secure the country and unite all Nigerians among other factors.
The coalition parties will be formally meeting with Atiku before Friday for formal commencement of the coalition campaign.