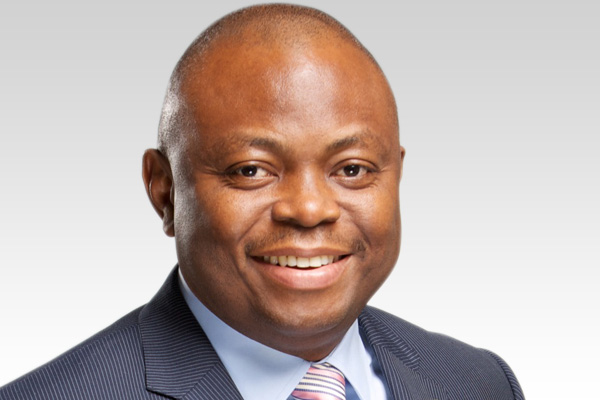 Fidelity Bank Plc has reaffirmed its commitment towards achieving its five-year strategic plan whilst advancing socio-economic development through its Corporate Social Responsibility (CSR) programmes. The Bank's Managing Director/Chief Executive Officer, Mr. Nnamdi Okonkwo made this assertion in Lagos on Saturday during its annual Fidelity Year End Party appropriately themed "Doing Good", held at Eko Hotel & Suites, Lagos.
Organized in commemoration of the 10th anniversary of the bank's flagship CSR initiative known as the Fidelity Helping Hands Programme (FHHP), Mr. Okonkwo pointed out that the event provided ample opportunity for the Bank to appreciate its teeming customers and other stakeholders for their support and patronage. He stated, "Last year, we crafted a new 5-year strategic plan to mark the beginning of another growth phase. We are making good progress so far and the figures are panning out as envisaged."
The Fidelity boss explained that the FHHP is the Bank's unique approach to giving back to the society and allows staff members to contribute personal funds to execute sustainable projects of their choice, supported by a 100 percent counterpart funding from the financial institution. "It gladdens our hearts to see that we have impacted lives through the numerous projects recorded over the years by FHHP in the focus areas of Health, Social Welfare, Environment, Education and Youth Empowerment," he stated.
Whilst commending staff for hard work and customers for their continued patronage, Board Chairman Mr. Ernest Ebi reiterated the bank's commitment to service delivery. "Service is a key differentiator in banking and at Fidelity we pride ourselves to be a customer-centric bank," Ebi, a former Deputy Governor of the Central Bank of Nigeria (CBN) said. "We will continue to innovate and retool our people to serve you better."
The event was used to recognize some of the bank's outstanding performers both in CSR and other areas.
There were a total of nine award recipients; Best in FHHP; Deal of The Year, Best Support Team in Customer Service, Most Valuable Performer (MVP) and other Target Busters were recognized. The event had in attendance stakeholders, customers, regulators, businessmen and captains of industry. Guests were entertained with good food and drinks, including rib cracking jokes from Bovi, stalker and Okay Bakassi. The A-Class entertainment event also had high octane performances from Tim Godfrey, Patoranking and Flavor.
The highlight of the evening was however the presentation of a university scholarship to the girl prodigy, Miss Sharon Okpoe. The scholarship was awarded in recognition of her efforts at developing a digital solution for fish selling at the indigent Makoko fishing community in Lagos. The Bank was touched by her story shown on CNN and decided to award her a university scholarship. Sharon, who was accompanied by her parents could hardly contain her delight as she promised to take advantage of the opportunity.