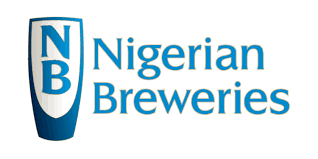 By Christopher Isiguzo
Enugu — In line with its Corporate Social Responsibility (CSR), the Nigerian Breweries Plc says it has given out about N63 million to 252 small business owners especially from the south east zone in other to boost small scale businesses in the country.
The company spoke as it unveiled another package tagged "Hi-Life Fest" aimed at promoting high-life music in the south east. The package is essentially aimed at hunting for the next High Life King in view of the exit of most icons in the music genre.
Briefing Journalists, at the occasion attended by a High Life music maestro, Bright Chimezie, among other musicians, held at the Cubana Lounge, World Bank area, Owerri, Imo State, the Portfolio Mainstream Lager and Stout Brands, of the Nigerian Breweries, Emmanuel Agu, disclosed that the company had launched 'the Progress Booster' as a way to recognise and reward illustrious talents in the music world and lift up enterprising spirit of the South East people.
Agu, accompanied by the Corporate Affairs Adviser of the company, Mr. Kufre Ekanem, among others, said 52 entrepreneurs had received N250, 000 each to support their businesses from the company, adding that 200 entrepreneurs were later granted N250,000, making it a total of N50 million to increase the business volume of their outfits.
He said: "At that first edition, 52, through entrepreneurs received N250,000 each to support their business ideas after going through a screening process by our independent panel of judges.
Following very positive impact of the grants on SMEs in the region, Life upped the game and presented 200 entrepreneurs with a grant of N250,000 making a total of about N63 million. We are still receiving the success stories of beneficiaries from last year."
He said the competition which is also targeted at marketing one of its brands, the Life Beer would produce the overall winner who will win N1 million and a one year recording deal, while the grand finale would be held in Onitsha soon.
He stressed that the product had been in the market since 1981, noting: "The Hi-Life Fest is a talent hunt competition to find and reward the next big star in the High Life music genre in Nigeria. Hi- Life Fest is our way of bringing back this rich genre of music to this region currently being championed by Life's own flavour , South East 's revelation and blessing to Nigeria, Africa and indeed the world at large."
Continuing, he said auditioning by independent judges would take place: "The winners of the regional auditions will be determined by the audience and our team of independent judges which consists of seasoned music producers and on- air personalities who have over the years nurtured and watched young talents emerge in the entertainment industry."
Agu, disclosed that regional finals of the competition would be held in Port Harcourt, Enugu and Aba, noting that the lager was made from the 'choicest grains, hops, and purest waters.
Source: ThisDay