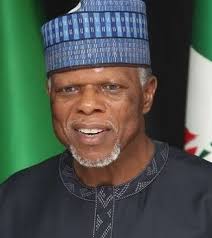 FG suspends fuel supply to stations at land borders
The federal government, through the Nigeria Customs Service, has directed that petroleum products should not be supplied to fuel stations within 20km of the borders.
Hameed Ali, Customs comptroller general, issued the directive in a memo dated November 6.
This directive would also be carried out under the ongoing Operation Swift Response which is supervising the land border closure.
"The Comptroller-General of Customs has directed that henceforth no petroleum product no matter the tank size is permitted to be discharged in any filling station with 20 kilometres to the border," the memo signed by Chidi A., the deputy comptroller general for enforcement, investigation and inspection, read.
"Consequently, you are all to ensure strict and immediate compliance, please."
Maikanti Baru, the former group managing director of the Nigerian National Petroleum Corporation (NNPC), had raised an alarm about the increasing number of filling stations in border towns saying they are funnels for fuel smuggling to neighbouring countries.
"There is a thriving market for Nigerian petrol in all the neighbouring countries of Niger Republic, Benin Republic, Cameroon, Chad and Togo and even Ghana which has no direct borders with Nigeria."
The NNPC GMD had said 16 states, having a total of 61 LGAs with border communities account for 2,201 registered fuel stations and a combined capacity of 144,998,700 litres of petrol.