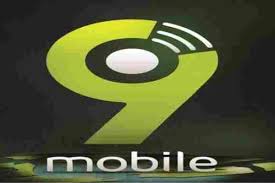 9mobile, has reiterated its commitment to its established corporate and brand values in spite of the recent rebranding from Etisalat Nigeria to 9mobile.
Top management of the telecom firm while assuring customers, employees and key stakeholders of continued commitment to innovative and qualitative service delivery, added that the name change did not change what the company stands for.
Chief Executive Officer, 9mobile, Boye Olusanya, said, "Our name change does not change what we stand for. We have always stood for innovativeness, diversity, vibrant brand. These stay because the brand is dependent on one thing – the people. It is critical to note that the people that participated over the years in the process that led to the success of what we had before are still here and they are even more determined to make this work because this is a brand they own and believe in; this is Naija's own brand."
He expressed confidence that 9mobile will surpass the legacy it built over the 9 years of the company's operations in Nigeria, stressing that, "we have remained a prime driver and avid supporter of the Nigerian spirit of excellence and we will continue to stay true to that spirit of Naija-centricity."
Olusanya added that the new brand identity was not a product of circumstance or chance but "a deliberate representation and confirmation of our 0809ja heritage and Naija centricity and our evolution over the years. For those who don't know, this is our ninth year; so, there is a big connotation with that for us."
Also corroborating, the, Chief Financial Officer, 9mobile, Funke Ighodaro said the immediate focus of the new management is to ensure continue delivery of value to our customers and key stakeholders. "9mobile represents, for us, speed, quality, excellent service and also the future. It represents resilience and continuity. If you go into any of our experience centres, you will see that we have continued to perform.
"In our migration to a new brand, the immediate focus is to drive value for our customers. Our customers remain at the heart of the business, and so our key stakeholders. The speed at which we have gone through this exercise of rebranding just shows what we hope to continue to represent to our customers, and this shows we are an agile and responsive business."