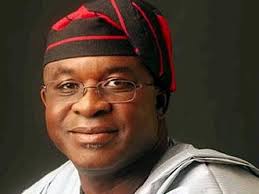 Former President of the Senate, Senator David Mark has called on warring communities in Agatu Local Government Area of Benue State to sheathe their swords and embrace peace.
Agbaduma, Abugbe and Aila communities in Agatu, Benue State are reported to have been engaged in a ferocious battle over ownership of land and fish ponds in the area.
No fewer than 10 persons have been killed while scores of houses and property burnt.
The communities have been deserted as people scampered for safety to neighbouring communities in Nasarawa State.
Senator Mark who represents Benue South Senatorial District in the National Assembly appealed to the combatants to sheathe their swords and embrace dialogue to resolve the dispute.
Senator Mark in a statement signed by his media assistant, Paul Mumeh, said, "resort to self-help as a means of solving any problem is counter-productive. Killing one another will only aggravate the situation. We must embrace dialogue as a panacea for peace to reign.