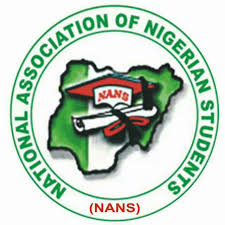 Nigerian students are happy with President Muhammadu Buhari's resolve to deepen democracy with the assent to "Not-too-Young-to-Run bill''.
The National Association of Nigerian Students (NANS) has applauded the president after assessing Buhari's Democracy Day Speech on Tuesday.
Buhari had promised that he would be joined by "few promising youths to sign the bill.
The National President of NANS, Comrade Kadiri Aruna, told NAN in Enugu that the Buhari's decision was laudable.
Kadiri noted that NANS and other pro-young people's group had long waited for Mr President's positive stance on the Bill.
"This Bill will deepen democracy and give all especially youths that constitute the bulk of the population of the country as sense of belonging.
"It will also make the political space more inclusive and dynamic as more young people will bring in their innovations,'' he said.
The students' leader, however, urged all political parties in the country to implement the provisions of the Bill when signed into law to create a space for young people to contribute to the nation's growth and progress.
"By this action, President Buhari has demonstrated that he is a listening President and father who seeks for the betterment of the youths at heart,'' he said.
According to him, Nigerian students will continue to support Mr President's programmes meant to better the lots of Nigerians.
Meanwhile, a law Student at the University of Calabar, Mr. Ekpeyong Bassey has said that the Nigerian democracy was still at its experimental stage.
Bassey said though, "we celebrate May 29 of every year in Nigeria as democracy day, we have not really enjoyed the dividends of democracy".
He said our democracy is bedeviled with a lot of setbacks like bad leadership.
" Those who are suppose to be in power never get the opportunity of being in power while those in power are those who are not suppose to be in power.
"Asking for the military to take over power is not the solution to our problem, the right thing to do is to put the right people into leadership positions", he said.
A businessman in Calabar, Godwin Joseph said democracy in Nigeria is for the politicians and not for the masses.
He said those who were not in government find it difficult to believe that Nigeria practices democracy because it is just for the elites and political class.
" It is hard for someone who is not in government to talk about democracy, people that occupy offices in Nigeria only think of themselves and their family, they don't care about others, democracy should touch lives.
(NAN)