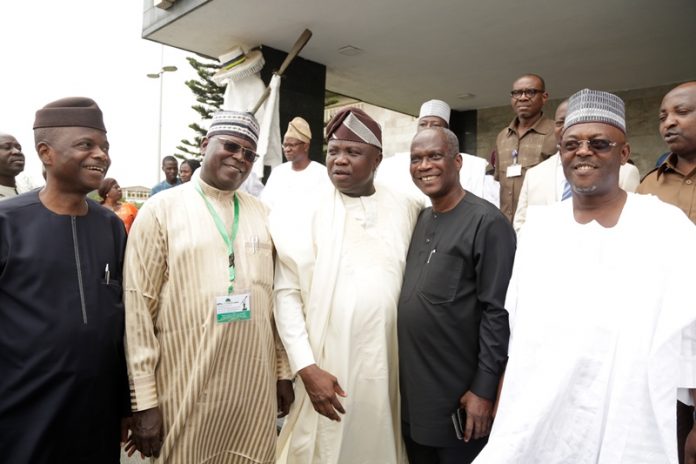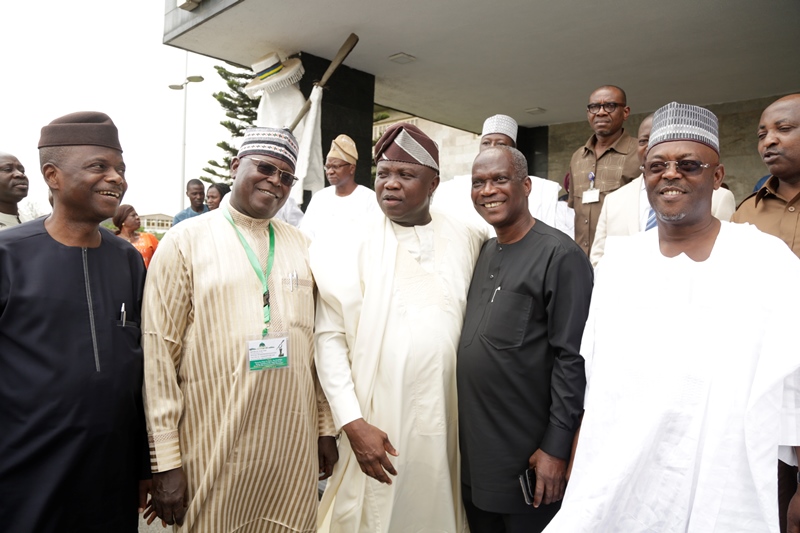 As Nigeria gradually makes its way out of economic recession, Governor Akinwunmi Ambode of Lagos State has called on the federal and other state governments to scale up their capital expenditure.
The governor who was speaking when he received members of the House of Representatives committee on Economic Recession who paid him a courtesy visit said his administration intensified its capital expenditure to reflate the state's economy. He said 60 percent of the state budget last year was ploughed towards infrastructural projects in all parts of the state to tackle recession.
He said such projects contributed significantly to keep the state's economy afloat with low income earners engaged, adding that it was important for government at all levels to keep spending on infrastructure.
"Every contract or construction that you see in the nooks and crannies of Lagos, there is a bricklayer that is employed; there is a driver that is driving lorry load of sand; there is that food seller that is given the workers some food and a minimum of N5,000 in every household has a multiplier effect on the economy," he said.
The Governor also said that his administration invested massively on security and reviving a 24/7 economy for the state through the Light Up Lagos project, saying that such was important for the economy to thrive.
Besides, Governor Ambode called for convergence between fiscal and monetary policies to tackle recession, while also urging lawmakers to come up with legislations that would take people out of poverty.
"I want to enjoin our legislative house that we need to fast-track some of our legislations that are really people-driven and also back us in terms of the executive decisions that will take us out of recession," he said.
Chairman of the House of Representatives Committee on Economic Recession, Hon. Olabode Ayorinde said the State currently dictates the pace of the economy in Nigeria.
While congratulating the Governor on his developmental strides in the last two years, Ayorinde said other States could learn from the template Lagos deployed to tackle the economic recession.
He said: "We take legislative notice of the serious development that is going on in Lagos State and with your permission, we don't mind interacting with those that are in charge perhaps there are one or two things that we can recommend to other states in the nation because in togetherness we can only move this nation forward.
"Talking seriously, the economic power of Lagos State also dictates the pace of the economy in Nigeria. Some of the steps that Lagos is taking now, some other States that have not been able to pay salaries may not be able to take such steps. We are looking at this nationally; for example, if an industry is working in Lagos that is employing about 5000 persons I am sure that the company will not employ only citizens of Lagos State. So, it is to the benefit of Nigeria and if the Gross Domestic Product (GDP) of the country increases, it is not a factor of where it comes from, wherever the economy has been improved, it is national income and Nigeria will be better for it."