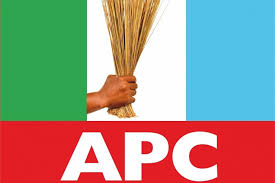 The All Progressives Congress (APC) Presidential Campaign Council has decried the anti-party activities of some members and leaders of the party in Ondo State during the Feb. 23 Presidential and National Assembly elections.
Mr Abayomi Adesanya, a member of the APC Presidential Campaign Council, Strategic and Communications, said on Wednesday in a statement in Akure.
Adesanya, however, congratulated the Senator representing Ondo North, Prof. Ajayi Boroffice, for his re-election to the Upper Chamber of the National Assembly.
He lauded Boroffice and others "for putting up a good fight against the scourge of anti-party activities ravaging the party in the state.''
Adesanya also congratulated the APC House of Representatives members-elect for Odigbo/Ileoluji-Oke-Igbo, Mayo Akinfolarin;  Owo/Ose, Timehin Adelegbe; Akoko South-West/South-East, Ade Adeogun and Akoko North-West/North-East, Bunmi Tunji-Ojo, for their victory at the polls.
"It is so unfortunate that we lost two of our senatorial seats to the opposition, especially, Ondo South in spite the intervention of party faithful to dismantle the evil scourge of anti-party activities among the party leaders,'' he said.
Adesanya said that there were several polling units allegedly attacked and coordinated by some APC leaders against the party and members.
"This sacrilegious directive was the major reason we lost the Presidential Election in Ondo State.
"Our people were confused. No campaign structure or itinerary by the party for its candidates.
"The party executives at all levels in the state were helpless, docile and moribund.
"On behalf of the major stakeholders, loyal party men and women, we sincerely want to appreciate the rescue mission of IfeOluwa Oyedele; Chief Olusola Oke; Amb. Sola Iji; Chief Ali Olanusi and a host of others.
"They worked tirelessly for our party; but for them, it would have been a 'tsunami' defeat," he said.
Adesanya, therefore, called on the national leadership of the party to investigate the anti-party activities of these members and leaders in the state.
He also urged APC leadership to sanction accordingly any erring member who engaged in such anti-party activities during the presidential and national assembly elections "no matter his status.'' (NAN)