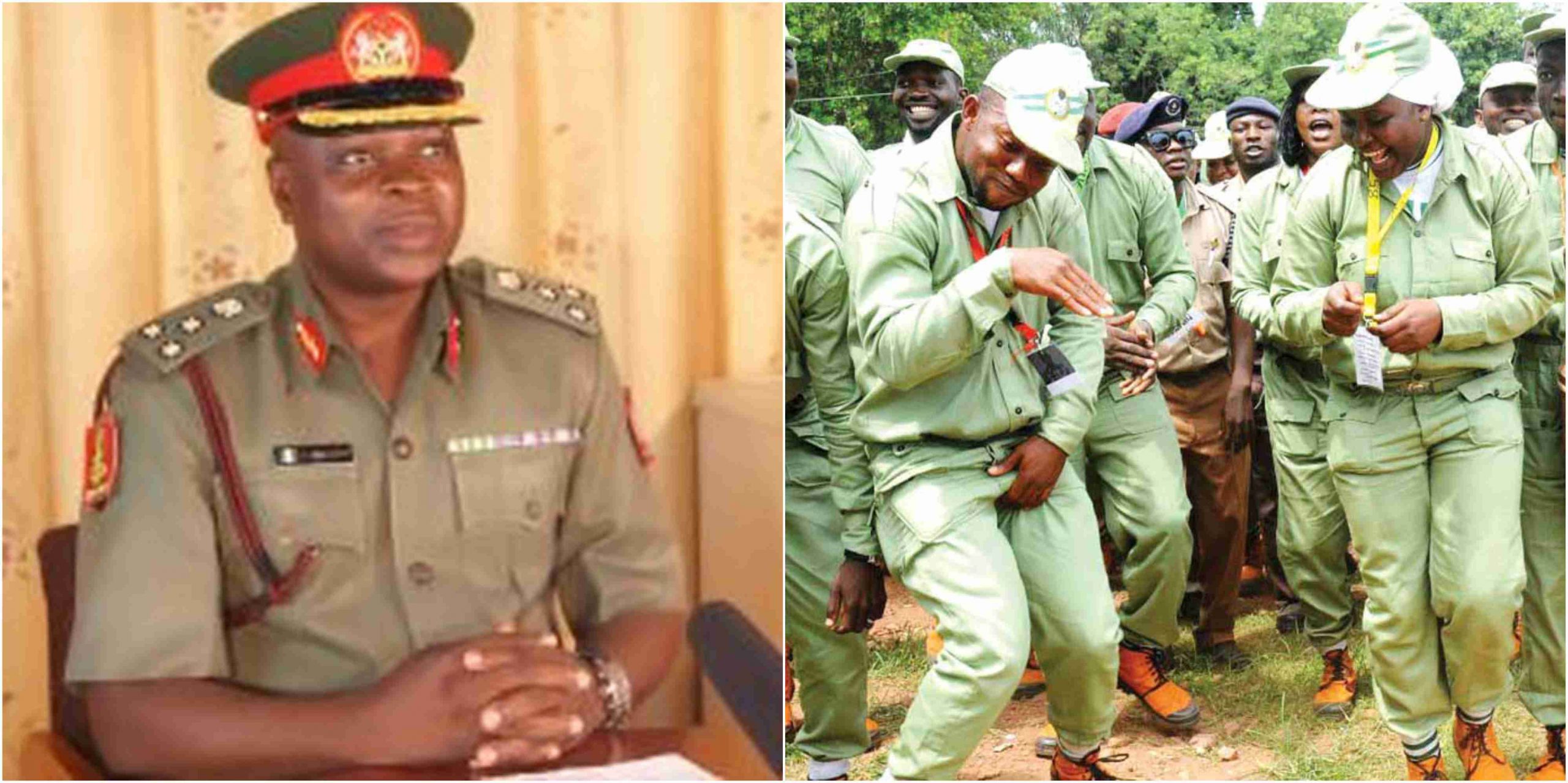 The Nigerian army says President Muhammadu Buhari approved the appointment of Shuaibu Ibrahim as director-general (DG) of the National Youth Service Corps (NYSC).
The army's claim was contained in the report of the senate committee which investigated the appointment.
In May, the army announced Ibrahim as the new NYSC DG, raising concerns in different quarters that the presidency ought to announce the replacement of Suleiman Kazaure, Ibrahim's predecessor.
In 2011, former President Goodluck Jonathan appointed Thompson Okorie-Affia as the scheme's DG, and later in 2013, appointed Johnson Olawumi to replace him. Buhari appointed Kazaure in 2016.
Section 5 of the NYSC act stipulates that only president could make such appointment.
"(I) There shall be for the service corps a Director-General who shall be appointed by the President," the section reads.
Sagir Musa, army spokesman, had declined to speak on the issue when contacted.
The senate subsequently mandated its committee on youths and sports development to investigate the appointment to confirm if the law was violated.
At plenary on Thursday, Ogba Obinna, the committee chairman, quoted GAT Ochigbano, acting military secretary (army), as saying the army submitted three names to Buhari regarding the posting.
He said: "COAS was represented by G.A.T. Ochigbano, army's acting secretary who made written and oral presentations. Three suitable and qualified candidates were nominated for the president to choose from.
"Their nomination was conveyed to the President through the Minister of Defence via a letter dated 13 February 2019
"The minister of defence confirmed to the DG the president's approval of Ibrahim via a letter dated 18 April 2019."
He said the committee found out that "the appointment is in accordance with the provisions of NYSC Act" and that "no law was violated as presidential approval was granted before appointment."
"The committee hereby recommends that due process was followed in the appointment," he added.
Reacting, Senate President Bukola Saraki said the senate will continue to play its role in ensuring due process.
He said: "That is why we are here, at all times to ensure that the interest of Nigerians and due process is followed.
"If there are many more like this, that affects Nigerians, we must play our roles in ensuring that we bring it to attention of us here and we do our own work."