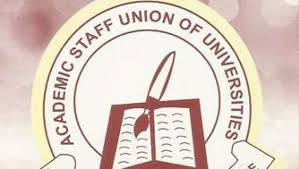 The Academic Staff Union of Universities (ASUU) rose from its national executive committee meeting in Calabar saying it could no longer guarantee that its members would continue to work if Wole Babalakin, negotiating for the Federal Government, was not sacked.
Addressing journalists at the University of Calabar, ASUU President Biodun Ogunyemi said that Babalakin had become a stumbling block to peaceful negotiation and implementation of the union's demands.
"Our Union has had series of negotiation meetings but it has been a fruitless exercise," he said.
"The Chairman of the Government Renegotiating Team, in the person of Dr. Wale Babalakin (SAN), has constituted a stumbling block in the process of the renegotiation. He has arrogantly exhibited "I-know-it-all" attitude and also conducted himself as a judge, instead of a negotiator.
"With unwarranted arrogance, he has disregarded the cardinal principles of collective bargaining, deliberately slowed the process and made mockery of the core tenets of industrial democracy.
"He has arrogated to himself the power to decide matters that should be collectively debated, analysed, and agreed upon by the two parties.
"He has also consistently attempted to substitute core constitutional provisions of Nigeria on education, including university education, by market principles of trading in and purchasing higher education, putting Nigerian children in debt peonage in order to acquire higher education.
"This situation is not acceptable to the Union. ASUU has tried through several entreaties to make him see reason and return to the path of collective bargaining and respect for the Constitutional provisions on Education to no avail.
"The Chairman of the Government team has amply demonstrated that his major interest is to force ASUU to accept the dependence of the education of our youth on debts whereas the Constitution promises free education."