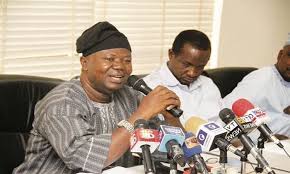 The Academic Staff Union of Universities has announced a "conditional" suspension to its over one month old strike.
This was the outcome of a meeting on Monday night in Abuja by the Federal Government and the leadership of the union towards suspension of the five weeks old strike by ASUU.
The Minister of Labour and Employment, Senator Chris Ngige, had told reporters before the meeting that it was a continuation of the series of meetings held between both parties adding that he was convinced that a concrete agreement will be reached after the meeting which will see the union calling off their strike.
He reassured ASUU that the Buhari government was a different government committed to the implementation of all agreements reached with unions.
"If you go into other negotiations without implementation, this is a different government. That is why we put timeline in all agreement reached," he said.
ASUU President, Prof Biodun Ogunyemi, said as a result of feedback from their members, the union held about eight hours meeting with the government on Friday and as almost finalized all areas of agreement.