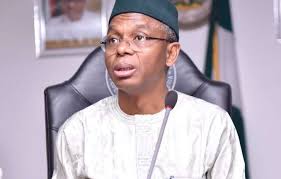 Gunmen stormed Asso and Tanda Bridge in Gwong Chiefdom of Jema'a Local Government Area of Kaduna state, killing at least 3 people, according to residents.
Mr Peter Averik, Chairman of the Local Government, has confirmed the development, said the attack took place around 7:30 p.m when unidentified gunmen opened fire on innocent persons who were walking along the bridge.
"I was told the gunmen, who seemed to be advancing, opened fire on the pedestrians over fear that they may be exposed.
"One person died on the spot while two others who sustained injury were rushed to Fadan Kagoma Hospital where one of them died this morning following the magnitude of injury sustained," he said.
Averik further confirmed that the third victim's corpse was found earlier on Monday in a bush path at Wazo village before Aso.
He said arrangement had been concluded to convey the injured persons to Barau Diko Specialist Hospital in Kaduna, following referral from Sir Patrick Memorial Hospital, Kafanchan.
A 24-hour curfew was imposed in the state last October, when police said at least 55 people were killed in communal clashes.
In May, 45 people, including children and women, were killedin retaliatory attacks by armed bandits on farming settlements in the Kaduna.
At least 86 people died following attacks carried out by armed herdsmen in farming settlements in Plateau, a state in the north central region of the country.