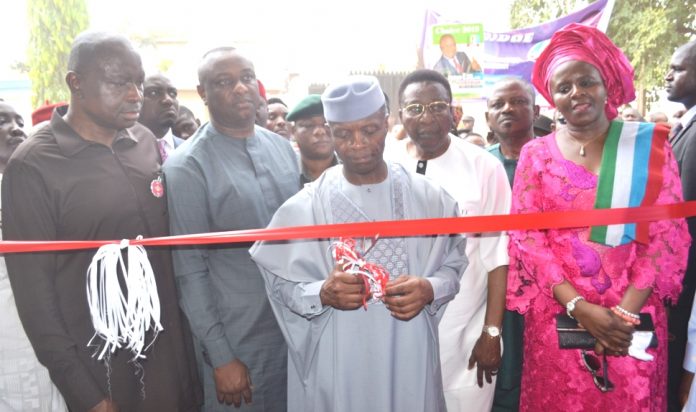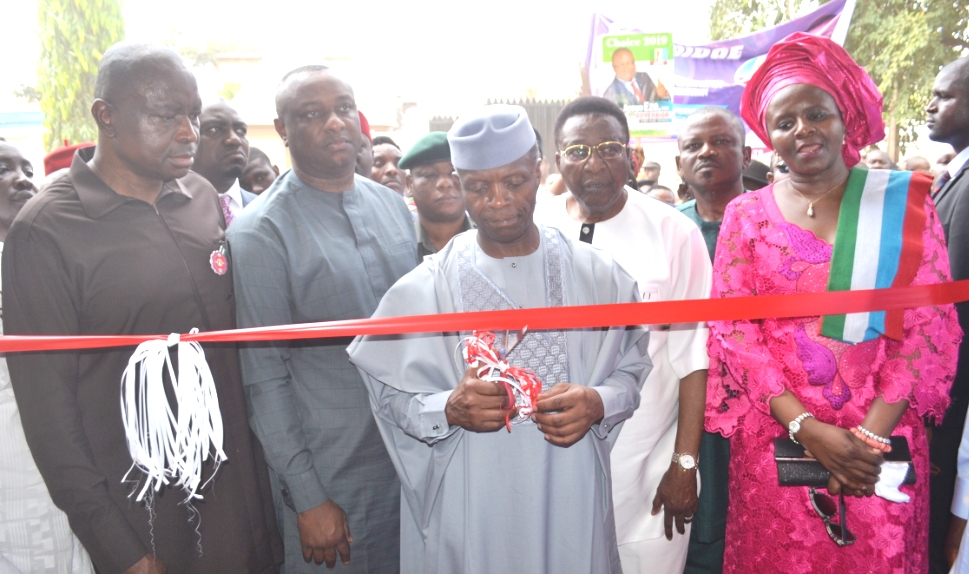 The All Progressives Congress (APC) Gubernatorial candidate in Enugu State, Senator Ayogu Eze has promised to deliver 90 per cent of Enugu State votes at the presidential election to President Muhammadu Buhari.
He was speaking at the inauguration of the Ayogu Eze Campaign Organisation office which was performed by the Vice President Yemi Osinbajo in Enugu on Friday.
Eze promised the president that the people of Enugu State are solidly behind him. "The campaign has not started for us yet," he said in reference to the governorship campaign that begins on December 2.
"Nobody should crawl to Abuja and promise you 25 per cent. Don't listen to them, you already have 90 per cent of the votes here."
After the inauguration of the office, the Vice President attended the official launch of a book on Sullivan Chime, former Governor of Enugu State, and leader of APC in the State.
The inauguration ceremony was attended by APC heavy weights in Enugu State including former governor of the state Chief Jim Nwobodo, APC senatorial candidate for Enugu west, Mrs. Juliet Ibekaku among others.