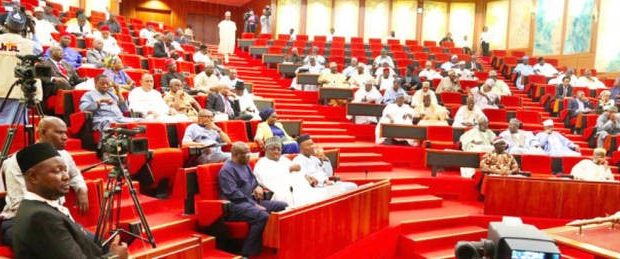 A 900% increase in required minimum paid up capital by Nigeria's microfinance bank has the country's senate worried, Chairman, Senate Committee on Banking, Insurance and Other Financial Institutions, Rafiu Adebayo Ibrahim disclosed, Thursday, saying that such an astronomical increase will torpedo the objectives of the financial inclusion strategy.
He did not say what the Senate's next course of action on this might be.
The Senator was referring to a new order from Nigeria's banking regulator, the Central Bank of Nigeria which ordered an upward review of minimum capital base of microfinance banks raising State and Unit licences to N1 billion from N100 million and N200 million from N20 million respectively, while those operating with National licence were reviewed upward of 150 percent from N2 billion to N5 billion.
Kevin Amugo, Director, Financial Policy and Regulation department of the regulatory bank explained in a circular that the microfinance capital requirements were raised in order to curb the challenges of capital adequacy facing the sector; and to reposition it to meet critical targets in the microfinance policy.
But Ibrahim thinks this will deny several Nigerians the opportunity for financial inclusion.