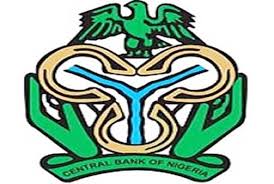 The National Bureau of Statistics (NBS) in its data released on Saturday has reveals that the Nigerian banking sector recorded a total volume of 327,366,042 transactions valued at N19.78 trillion in the second quarter of 2017.
These figures were retrieved from data on Electronic Payment Channels in the Nigeria Banking Sector.
It was further revealed from the data that ATM transactions dominated the volume of transactions recorded, accounting for 187,805,431 transactions valued at N1.54 trillion in the period under review.
Furthermore, the POS channel recorded 32,774,732 transactions worth N324 billion in the period under review, and the NIBSS Instant Payment (NIP) option had 80,823,134 transactions at N13.4 trillion.
In addition, transactions through the web were 5,965,106 valued at N37 billion compared with N47 billion achieved in 5,520,058 transactions in the first quarter, while mobile payment posted 11,559,108 transactions valued at N295 billion in contrast to 12,609,706 transactions worth N261 billion.
The NBS, in the data disclosed that in terms of credit to private sector, a total of N15.71 trillion worth of credit was allocated by the banks in Q2 2017.
A breakdown showed that the Oil & Gas and Manufacturing sectors got credit allocation of N3.53 trillion and N2.22 trillion to record the highest credit allocation in the period under review.
In addition, as at the second quarter of 2017, the total number of banks' staffs increased from 77,690 in the first quarter of the year to 75,607.