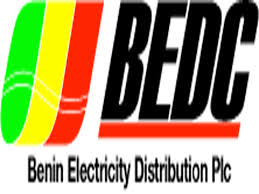 In view of prevailing electricity generation limitations nationwide, Benin Electricity Distribution Plc (BEDC) will soon commence the publication of power availability schedule for customers in its franchise areas of Edo and Delta States.
Managing Director/Chief Executive officer (CEO), Mrs. Funke Osibodu who disclosed this at a Media Parley with journalists at the weekend in Benin, explained that the power availability schedule became necessary to enable customers predict when electricity would be supplied or interrupted and restored and thus enable them plan their activities around the schedule.
"It has become necessary to undertake this programme for customers of BEDC in order to improve our services to customer," she said, adding that they however should note that load shedding time may sometimes vary due to changes in generation, technical challenges and other unforeseen events.
She said the schedule will first be published for Edo and Delta State and after perfecting this, similar publication will be done for Ondo and Ekiti States
The BEDC boss said the schedule was being given final shape before the advertisement will be published in leading newspapers when the implementation commences.
According to her, the load management schedule was prepared based on the roaster submitted by each of the company's 24 business units, while codes were assigned to each 11KV feeder emanating from injection substations that feeds specific areas in the four states.
She explained further that in Edo State for instance, BEDC was creating conducive environment for companies to grow by balancing power given to both residential, communities and industrial locations.
Mrs. Osibodu said that supplies to apart from subsidizing residential customers industrial concerns was to enable them reduce cost of production, drive economic growth and also create jobs for the unemployed youths in their localities.
Speaking on the concept of Route Marshall, she said it was part of the initiatives by BEDC for its customer management activities aimed at enhancing customer relations and improving the company's commercial field operations.
"A route is defined as collection of customers in certain transformers in some particular route(s) which the assigned officers will be expected to manage and ensure customers on it are properly managed/served. This includes bringing into the company records all consumers that may have been connected illegally to the company's network.
Speaking on the journey so far, Executive Director, Commercial, Mr. Abu Ejoor said since take over in 1st November 2013, the BEDC had metered over 150,000 customers; increased injection sub-stations from 38 to 64, added several distribution transformers into its network and also upgraded its 33KV feeders, and assured customers of improved power supply through off-grid arrangement with Independent Power Plants (IPP).
Ejoor decried energy theft by consumers especially in Edo state, saying that even with the metering programme being implemented in selected locations, in Benin for instance, some residential customers were still resisting mounting of meters on the pole due to their "penchant for by-pass", adding that the company was determined to implement its metering programme in spite of the odds.
Also speaking at the media parley, BEDC Safety Manager, Mr. Gilbert Nweke listed the consequences of violation of Right of Way of power lines to include: electrocution, damage to property/installations severe injury/burns, environmental pollution and radiation.
To address this, BEDC he said, had issued letters of notification of violation of Right of Way of power lines, carried out road shows and public sensitization through participation on radio/television programmes, use of line separators and through BEDC's network rehabilitation/re-enforcement initiative.
On vandalism, Nweke told journalists that BEDC has commenced fencing of its distribution sub stations with transparent wire gauze, fixing signage to warn people against trespass and giving support to Police and Nigerian Security and Civil Defence Corps (NSCDC) to arrest and prosecute vandals.
To curtail meter by-pass, hanging of wires and tampering with BEDC equipment/installations, Nweke said pole-mounted meters and High voltage Distribution System (HVDS) and constant monitoring of meters were being done.