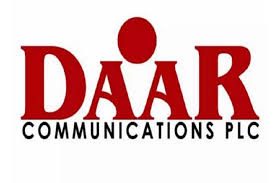 Introduction
The 2016 financial year was a tough one for Daar Communications Plc. Unable to step up the level of its business activities, it recorded a loss for the year rather than a profit. Instead of profitability ratios, the media company had loss ratios, and shareholders who have been clamouring for years for dividend payment received nothing yet again.
We predict that the 2017 financial year will be a much leaner one for Daar Communications than 2016 was, in the light of the fact that Nigerians right now (both individuals and corporate organisations) have a reduced purchasing power and may not patronise the media company in  terms of advertisement (which is the major source of revenue for the company).
Core operations
Daar Communications recorded a decline in all of its major parameters for the 2016 financial year. First, turnover was almost halved, declining by as much as 47 per cent to N3.73 billion in 2016 from N7.09 billion in the erstwhile year This 47.4 per cent decline rate is as compared to a growth rate of 1.5 per cent in 2015.
After operations, Daar Communications had a pre-tax loss of N3.0 billion, much worse than the N1.48 billion pre tax loss recorded in the erstwhile year. This further 102.7 per cent decline rate is as compared to a pre-tax profit decline rate of 446.5 per cent in the preceding year.  After-tax loss also further worsened over the preceding year's by 41.7 per cent, closing at a loss of N2.14 billion, as compared to a loss of N1.51 billion in the prior year.
The company had one of the worst losses per share (instead of an earnings per share) for companies listed on the Nigerian Stock Exchange (NSE) for 2016. Such loss per share was 27 kobo, even worse than the loss per share of 19 kobo recorded in 2015.  Of course, shareholders did not receive any dividend from the media company.
Profitability ratios
With lower earnings and losses instead of profits, it was imperative that Daar Communications' profitability ratios for 2016 would be much more negatively impacted. For the year, it recorded a loss margin of 80.4 per cent, worse than the loss margin of 20.9 per cent in 2015. Analysis shows that for every N100 earned by the company in the course of the year, it recorded a loss of N80.40, as compared to a loss of N20.90 in the preceding year. This is as bad as it gets.
Also, the company performed significantly worse in 2016 than it did in 2015 in terms of return on assets (ROA) and return on equity (ROE), contrary to the trend in the manufacturing and service industries for the period under review. Instead of returns, the company had losses. Loss on assets was 16.6 per cent while loss on equity was 18.9 per cent, both worse than the losses of 7.6 per cent and 11.3 per cent respectively in the preceding year. Analysis shows that every N100 worth of assets made a loss of N16.60 and every N100 worth of equity made N18.90 in losses. These negative ratios indicate a not so good management of key assets.
Other ratios
Daar Communications' shareholders' funds in 2016 could finance the same 100 per cent of its total capital as it did in the preceding year, and this means that its capital adequacy exactly as robust as was that of the prior year. While this result recorded was on par with what was obtainable in the industry for the period under review, it did not translate into better profitability ratios for the company.
As per the liquidity position of the company, it was not able to convert assets into needed funds quicker than it did in 2015, staying at the same level. Current ratio, which measures whether or not a firm has enough resources to pay its debts over the next 12 months, was 0.48 times, same as it was in the prior year.
Having a debt to equity ratio of 0.6 shows that the company is using only 60 kobo of liabilities in addition to each N1.00 of stockholders equity. In other words, the company is using N1.60 of total capital for every N1.00 of equity capital, higher than the N1.44 result the company recorded in 2015.
Sustainable growth
For the review year, the company recorded an after tax loss of N2.14 billion. It retained all of its losses and therefore has a retention ratio of 1.0.
With a loss margin of 80.4 per cent, an asset turnover of 0.21 times, and an assets/equity ratio of 1.6, the company had a sustainable growth rate of negative 26.5 per cent for the period under review. This means that the company did not even have any capacity for growth during the course of the year, and this result was worse than the negative 11.0 per cent result in 2015. So, the media company had a negative sustainable growth rate and a negative actual growth as well. While it had no capacity for growth, it didn't achieve any growth either. This was a slight departure from the 2015 standpoint where sustainable growth was negative and actual growth was 1.5 per cent.
Stock value
Daar Communications' shares was delisted in 2015 for failing to file its quarterly and annual financial reports and account with the NSE.
Unique strategies
The history of Daar Communications in Nigeria dates back to August 1998 when Raymond Dokpesi, its owner established it as one of the premiere privately owned broadcasting organizations in Nigerian. It pioneered Africa Independent Television (AIT), Ray Power 110.5 FM Abuja and Raypower 100.5 FM.  The company became publicly listed on April 23 2007.
Conclusion
For years, Daar Communications has not done well and its shareholders have been asking questions as to when they may receive a dividend from their investments. From the company's accounts, it doesn't look like shareholders will get their desires anytime soon.
*Source: Daar Communications' 2016 financial report