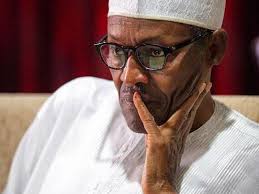 The opposition Coalition of United Political Parties (CUPP) has called on federal lawmakers to boycott President Muhammadu Buhari's Budget presentation to the national assembly.
The President is billed to present the 2019 budget to the national assembly on Wednesday, 19 December 2018.
The group say the walkout has become necessary to draw attention to Buhari's inability to implement previous budgets, refusal to sign electoral act, infliction of poverty on Nigerians among other acts of impunity by the president.
A statement from CUPP signed by its 1st National spokesman, Ikenga Imo Ugochinyere, reads: "We hereby call on the leadership and courageous federal lawmakers especially opposition lawmakers both in the Senate and House of Representatives to display the highest level of courage and patriotism by walking out in high numbers during President Buhari's scheduled budget presentation or completely boycott the exercise as a show of resentment and condemnation of the Buhari over three years reign of impunity, non-implementation of past budgets, abuse of state institutions, incompetence driven economic crisis, deaths of many Nigerians, intimidation, abuse of appropriation laws and refusal to sign the electoral act for free and fair elections."
CUPP said: "Sitting down and listening to a man who has led several assaults on the institutions of our nation's constitutional governance is tacit support to his many sins against our nation, a man who has refused to implement previous budgets passed since 2015 till date, a man who has committed gross misconduct and obstruction of justice by refusing to obey judgments of courts including ECOWAS Court.
"Our call for the heroic, patriotic and courageous walk out/Boycott of the 2019 Budget presentation on Wednesday 19th December 2018 is hinged on the following national interest based on economic and political reasons especially the president's refusal to sign the Electoral Act Amendment Bill that will guarantee free and fair election, reduce rigging and avert bloody electoral contest.
"It is important to note that after careful review of the pattern of the past three years budget including the snippets from the 2019 budget we can categorically tell Nigerians that the documents is once again an empty proposal that lacks the capacity to pull Nigeria out of the economic woes the previous Buhari budget landed it and hence caption it a budget for consolidation of incompetence, waste and poverty and an official paper for the rampaging looters to complete their four years looting cycle.
The only symbol of democracy and peoples representation is the institution of the parliament and when modern democracies are facing extinction, the fearless parliament led by the energy and courage of pure democrats always comes to the rescue, hence the need for patriotic opposition lawmakers to use the 2019 budget presentation to stand with Nigerian people by acting in any of these manners, standup and walk out holding the green-white-green flags once the president arrives, standup and walk out midway into his speech or boycott the event at a press conference at NASS minutes before the president arrives."