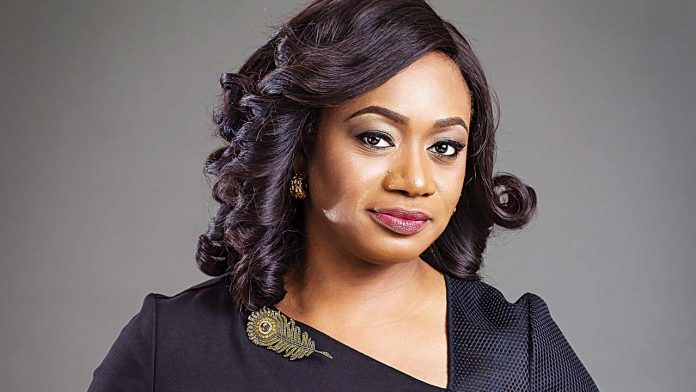 President Muhammadu Buhari has presented Mrs. Aishah Ahmad to the Senate for confirmation as Deputy Governor of the Central Bank of Nigeria (CBN). She replaces Mrs. Sarah Alade, the former deputy governor of the CBN that retired from the apex bank on March 22, 2017, a statement by Presidential Media Adviser, Femi Adesina said.
In accordance with the provisions of Section 8(1) (2) of the Central Bank of Nigeria (Establishment) Act 2007, President Buhari urged the Senate President, Dr Bukola Saraki, to consider the expeditious confirmation of Mrs. Ahmad, who would then resume work immediately.
Until her appointment, Aishah Ahmad was the head, Consumer Banking Division at Diamond Bank, responsible for strategic retail products and customer segments including consumer banking, private wealth management, direct sales agent network with a customer base of over 5 million. A creative and versatile top executive, Ahmad is also the current Chairperson of Women in Management, Business & Public Service, WIMBIZ,
Her professional experience spans 20 years and includes global financial institutions such as Stanbic IBTC Bank PLC -a member of Standard Bank Group, where she was responsible for Standard Bank's private wealth business in West Africa, Bank of New York Mellon (UK), Zenith Bank PLC and NAL Bank PLC. A member of the Chartered Financial Analyst (CFA) and Chartered Alternative Investment Analyst (CAIA) Associations – both globally recognized programs for investment analysts and portfolio managers, Aishah holds a M.Sc. in Finance and Management from the Cranfield School of Management in the United Kingdom, an MBA with a specialization in Finance from the University of Lagos, Nigeria and a graduate degree in Accounting from the University of Abuja, Nigeria.
In the same vein, the President has written the Senate, seeking the confirmation of appointment of members of the Monetary Policy Committee of the CBN. They are to replace four members, whose tenure expires at the end of this year. The nominees are: Professor Adeola Festus Adenikinju; Dr Aliyu Rafindadi Sanusi; Dr Robert Chikwendu Asogwa and Dr Asheikh A. Maidugu.
After Senate clearance, the new members of the Monetary Policy Committee are to resume duties next January.