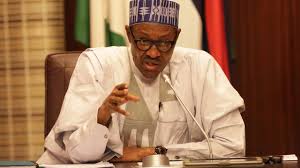 For the first time after winning the 2015 Presidential elections, President Muhammadu Buhari is planning a tour of southeastern Nigeria where his favourability numbers and that of his party, the All Progressives Congress, APC, are very low as the 2019 general elections nears.
The south east is home to the Igbos where the Biafra movement resonates with people from the area.
Rochas Okorocha, Imo State Governor and Chairman of the Progressives Governors Forum made the announcement in Abuja on Thursday when he spoke to state house correspondents after meeting with the president.
Okorocha, the only APC governor in the south east, said the president will begin his tour of the region from Ebonyi State.
"The South-East before now was not measuring up to standard in the APC but we have worked out strategies and modalities on how to improve relationship between the people of the South-East and the APC government.
"That was top on the agenda and the need for Mr. President to come to the South-East as quickly as possible to begin to show his presence. Luckily, the President will be coming to Ebonyi State very soon and he will pass through Imo State to Anambra State.
"So, covering three states within this short time will be the right step in the right direction because we have come to realise in the South-East that we are better off in APC than any other party in the Federal Republic of Nigeria," the governor said.