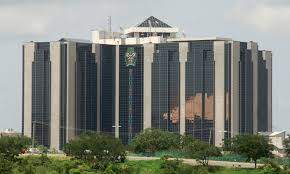 Following the conclusion of the Monetary Policy Committee Meeting, the Central Bank of Nigeria (CBN) has injected the sum of $186.5 million into the invisible and the whole Wholesale Secondary Market Intervention Sales (SMIS) segments of the forex market. The sum is made up of $36.5 million in the invisibles, $50 million for Small and Medium Enterprises (SMEs) segments and $100 million in the wholesale segment.
The Central Bank of Nigeria (CBN) also approved the sale of $100 million at the Wholesale Secondary Market Intervention Sales (SMIS) auction announced on Monday, May 22, 2017. The CBN Acting Director, Corporate Communications, Isaac Okorafor, speaking to the journalists on the sideline of the MPC briefing confirmed the sales at both the invisible and wholesale segments were settled on Tuesday, May 23, 2017.
Mr. Okorafor reiterated that the CBN will continue to make every necessary intervention in the interbank market to sustain the supply of forex to meet legitimate foreign exchange demands by customers. He stated that the efforts of the CBN in sustaining the intervention in the forex market is beginning to post some positive effects, as the Naira is making steady gain against major currencies.
This goes to reaffirm the CBN Governors pledge at the Monetary Policy Committee press briefing on the need to sustain the FOREX intervention to ensure the convergence of the forex rates. There are strong indications, according to market analysts that the Naira is likely to maintain an average exchange rate below N375 to $1 in no distant time.