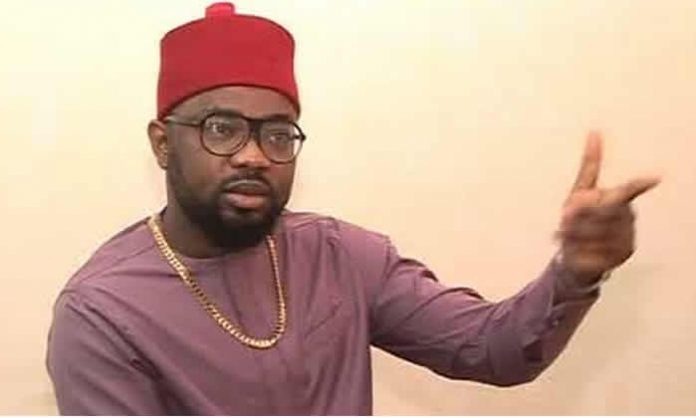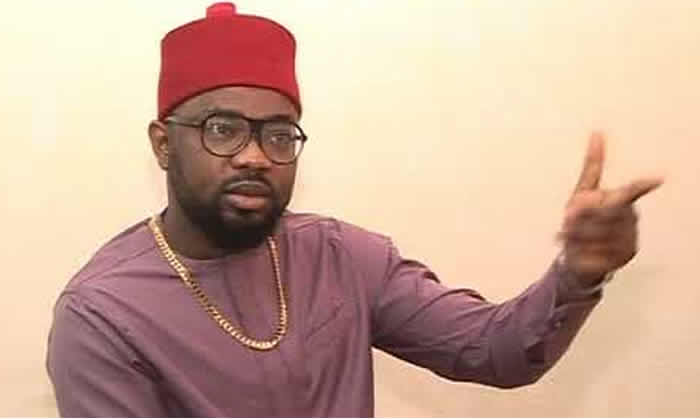 The Coalition of United Political Parties (CUPP) has raised the alarm over an alleged plan by the federal government to unleash mayhem on Saturday, declare elections inconclusive in seven states and return 24 States to the APC at the Governorship and Houses of Assembly Elections.
The states where elections are likely to be shifted or declared inconclusive according to CUPP include, Akwa Ibom, Rivers, Imo, Benue, Delta, Enugu, Ebonyi, and Taraba states.
The group in a statement by its first National Publicity Secretary, Imo Ugochinyere, said the alarm is predicated on the fact that the CUPP has intercepted part of the secret wireless signal of deployment of Police Mobile Squads to States of Interest while leaving the national security to grave danger.
According to the statement, "from the signal intercepted, Nasarawa, Akwa Ibom, Sokoto, Anambra, Rivers , Taraba, Abia, Gombe and Delta States are to be flooded with Mobile Police Officers from various parts of the country specifically for the purpose of helping the APC rig the elections and return the states to the APC. All the listed states are PDP controlled states except Nasarawa State which the PDP is also poised to reclaim from the APC.
"Nigerians will realize that most of the states listed in the signal are not known flash points with current challenges of insurgency, banditry and other forms of violence.
"Zamfara, Bornu, Yobe etc which until a couple of days ago witnessed attacks and killings did not get extra deployment of security. Likewise, Kaduna, Katsina, and Plateau where killings and reprisal killings have occurred since the completion of the Presidential polls did not merit extra security deployment rather hitherto peaceful states with no reported threats are getting massive security deployments."
CUPP said this is exposing the country to serious security dangers just because the APC wants to write results and return 24 out of 29 states where Governorship elections will be held to the APC.
"From the signal, the entire Mobile Police units of Mopol 3 Enugu, 12 Minna, 21 FCT, 25 Azumini/Iwukem, and 45 FHQ Abuja are to move to Nasarawa State. Mopol 22 Ikeja, 49 Epe and 23 FHQ Annex Lagos are all moving to help the APC rig Sokoto State. Furthermore, Mopol 2 Keffi Street Lagos, 5 Benin, 17 Akure and 20 Ikeja are to relocate to Akwa Ibom to be under the command of the cousin of Senator Godswill Akpabio who is the SARS Commander in Akwa Ibom State to rig elections in the State.
"Gombe State will receive their own rigging machine from Mopol 52 Chalawa and 58 Lafia, while the rigging squads to Abia State are to be moved from Mopol 29 Awka, 31 Asaba and 33 Ado-Ekiti. Delta State will be Mopol 19 Port Harcourt and 55 Aba, while Anambra State will be militarized by Mopol 28 Umuahia, 51 Oghara and 63 Ikorodu.
"In furtherance, the APC have resolved that polls will be shifted or disrupted in Rivers, Akwa Ibom, Delta, Enugu, Ebonyi, Benue and Taraba States so that military might will also be concentrated on those states on the rescheduled dates.
The reasons will include card reader issues, sponsored violence, missing election materials, amongst others.
"While it is still mounting excessive pressure on the INEC Headquarters seeking the redeployment of the Akwa Ibom Resident Electoral Commissioner despite being served  notice of the copy of the order of court restraining the INEC Chairman from redeploying the REC.
"We assertively demand of Nigerian voters and citizens in these various states to come out in mass and vote and protect their votes and their future against the APC. Citizens of Ondo State protected their votes so vigorously in 1983 that the political invaders had no option but to come in one way and disperse in 200 ways.
"Instead of apologizing to Nigerians for their crass performance and woeful failure in government, they are debasing our security forces by deploying them specifically for election rigging. This is a new low and we must all condemn it in the loudest and clearest of tones.
"We finally call on the international community to call the government to order and restrain them from such shameful acts. The deployment of security forces to areas with no report of danger while leaving citizens within areas of known danger to live at the mercy of criminals and marauders is most unconscionable and reprehensible. The Inspector General of Police must be reminded that his job is to provide security for citizens and not cover for thugs to snatch ballot boxes or for his men to snatch result sheets.